Media Inquiries
Latest Stories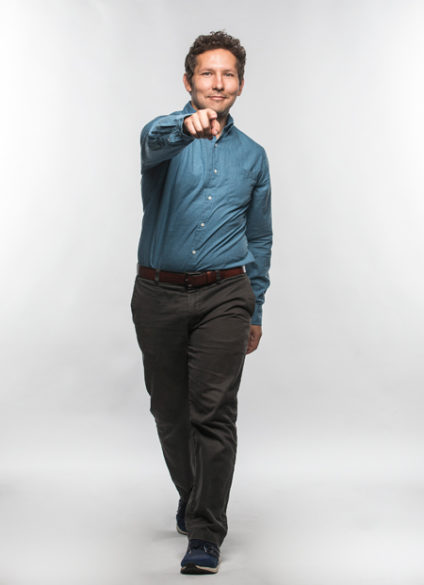 Matthew Zaragoza-Watkins has always loved the outdoors. "I grew up camping and backpacking with the Boy Scouts, so I was primed to become an environmental economist," he said.
As one of the architects of California's successful statewide carbon cap-and-trade program, Zaragoza-Watkins, a new assistant professor of economics at Vanderbilt, worked to find a way for companies in California to reduce their carbon emissions while still remaining competitive with firms in states with fewer environmental regulations.
"I didn't quite appreciate it at the time, but the opportunity to help create a market from scratch—something that few economists get the chance to do—was foundational," he said. "It cemented my economic intuition and seeded many of the questions I'm working on today."
Later, as a senior economist with the Environmental Defense Fund, he looked at how increased reliance on renewables and natural gas is affecting the business of generating, selling and consuming electricity. In an upcoming paper, Zaragoza-Watkins examines how growing demand for pipeline capacity to serve electricity generators, along with outdated regulation, created the opportunity for two firms to manipulate New England's gas market, causing sharp increases in gas and electricity prices during the winters of 2013-14 and 2014-15.
Zaragoza-Watkins brings timely expertise to the economics department, said Peter Rousseau, professor of economics and the department's chair.
"The importance of environmental issues such as climate change and the need for industrial regulation at the national and global levels make it essential for Vanderbilt students to have the opportunity to explore the benefits and trade-offs associated with environmental policies," Rousseau said. "[rquote]Professor Zaragoza-Watkins brings clarity to these issues through his background and impressive research agenda, and will foster interdepartmental synergies and bring many viewpoints to the table in considering solutions to complex coordination challenges."[/rquote]
Zaragoza-Watkins comes to Vanderbilt with his wife, Jaclyn Watkins, an assistant professor of pathology, immunology and microbiology, and their young daughter, Jubilee. After bouncing between the East and West coasts for each other's careers, they are delighted to find themselves in Middle Tennessee.
"Everyone is so nice here," he said. "And Nashville is such a great city. We had no idea how much we wanted to end up here until we did."
View the complete list of new Vanderbilt University faculty for 2017-18.