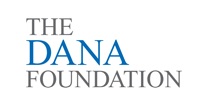 Vanderbilt anticipates the opportunity to nominate one candidate for the 2018 David Mahoney Neuroimaging Program of the Dana Foundation. Funds support pilot-testing by investigators who are early in their research careers to enable them to pursue promising, high-risk and innovative ideas that have a direct clinical application. This award provides $200,000 over three years for projects aimed at improving human brain and brain-immune functioning to promote health, and prevent and treat disease.
To be considered for funding, submitted proposals should focus on imaging in patients or patient tissues, and healthy volunteers. Applications for animal model studies of brain conditions or injuries will be considered only if they relate directly to humans but cannot yet feasibly be undertaken in humans, and are anticipated to be translated into human research after the three-year grant period. For additional information please access last year's call until the 2018 guidelines are posted.
Eligibility
Eligible investigators should be at the assistant professor level or in the first few years of their associate professor appointment and not have received more than one independent research grant (R01 from the NIH or equivalent from another federal agency).
Internal Application Process
Anyone interested in being considered as one of Vanderbilt's nominees must submit the following (in PDF format) to LSO@vanderbilt.edu  by 5 p.m. on Nov. 9, 2017: 
I. Brief (two-page maximum) research plan with the following five sections:
Hypothesis
Aims: What disease(s), disorder(s) or injuries would be better understood, diagnosed or treated? Or, what normal brain function or brain-immune interaction would be better understood? Or, what imaging technology would be refined and for what specific purposes? Such technology development or modification aims need to be accompanied by initial evidence of the project's feasibility
Research significance and potential clinical application(s) of the research.
Methods: the research design, tests and analyses proposed to develop the pilot data. If enrollment of human participants is planned, please provide preliminary evidence that the number required can be recruited from the participating institution(s).
The qualifications of the primary investigator(s) for undertaking the proposed research. What facilities and resources at the applicant institution(s) would be used in the research? Please provide evidence that required technologies would be available for this project.
II. Brief statement of support from department chair/center director
III. A brief CV or NIH Biosketch
Submissions should reference the program name in the subject line of the email.
Please contact us at LSO@vanderbilt.edu if you have any questions about the program, foundation or internal review process.