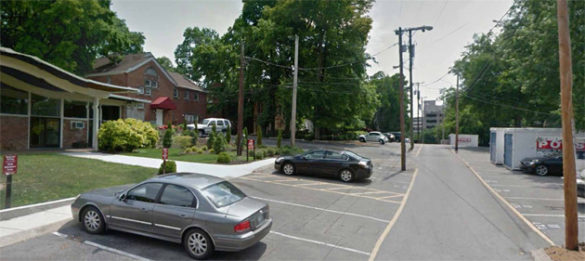 Construction and utilities work is planned to begin in December to bury overhead utilities in preparation for new residential colleges and a beautification effort along the West End corridor of Vanderbilt's campus.
A significant transformation is planned for the area that includes Carmichael Towers, Greek Row and West Side Row—dubbed the "West End Neighborhood" in Future VU, the university's comprehensive land use plan. The anticipated changes are part of the planned expansion over the next few years of living-learning communities within residential colleges—College Halls—as outlined in the university's Academic Strategic Plan.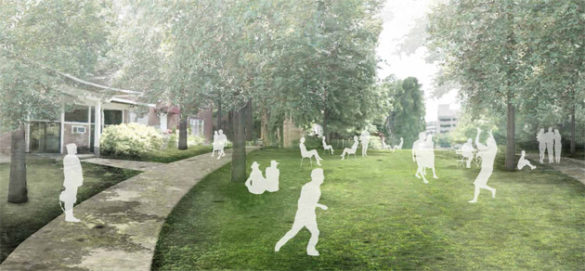 The beautification efforts are designed to give the area a more park-like feel, with tree-lined pathways and streets to separate pedestrians and cars. Where possible, roads will be limited to access for emergency purposes. Pedestrian and biking friendly zones will be increased, and more open spaces will be added for community activities and events.
The utilities work is currently scheduled to begin mid-December—after final exams for the fall semester—and will impact parking and yards for Greek houses in the area. Office of Dean of Students staff have met with the leadership of the affected Greek organizations—Pi Beta Phi, Alpha Tau Omega, Sigma Nu and Kappa Kappa Gamma—to discuss impact and accommodations during the construction. Access to the alley behind the affected organizations' houses will be closed off during construction. Additionally, the Tarpley Building parking lot designated for "F" student permits will be closed.
Vanderbilt Student Government representatives met with Vice Chancellor for Administration Eric Kopstain, Associate Vice Chancellor for Public Safety August Washington and Associate Provost and Dean of Students Mark Bandas to discuss the impact the closure of the Tarpley lot would have on the larger student community and to develop a plan for accommodations. The group decided that to mitigate the loss of the Tarpley lot, additional parking will be designated for "F" permits in the 25th Avenue Garage. The university also will offer full-year parking rebates to all "F" permit holders who decide to return to campus without their cars after the Thanksgiving or winter breaks. To further assist with transportation, the university will add a Vandy Vans stop at the 25th Avenue Garage during Vandy Vans hours.
The university incorporated thoughts and ideas from students into the FutureVU planning efforts, holding a series of focus groups in March and April. Students expressed strong support for the proposed changes, which will create more green space and improve the aesthetics of the area.