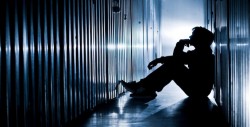 Oct. 5 is National Depression Screening Day, which serves as a reminder that clinical depression is a common medical illness affecting more than 20 million American adults each year. Like screenings for other illnesses, depression screenings should be a routine part of health care.
Work/Life Connections–EAP recommends that employees take a little time out of their day to complete a brief, anonymous and free depression screening using its Depression Screening Assessment Checklist.
Why is this important?
Clinical depression is a serious medical illness.
Clinical depression can lead to suicide.
Sometimes people with depression mistakenly believe that the symptoms of depression are a "normal part of life."
Clinical depression affects men and women of all ages, races and socioeconomic groups.
One in four women and one in 10 men will experience depression at some point during their lifetimes.
Two-thirds of those suffering from the illness do not seek the necessary treatment.
Depression can co-occur and complicate other medical conditions.
More than 80 percent of all cases of clinical depression can be effectively treated with medication, psychotherapy or a combination of both.
Other resources from Work/Life Connections-EAP
Wellcast: "Am I Blue or Am I Really Depressed?"
From the Resource Library: Depression
Please note: A screening is not a professional diagnosis. Please consult with licensed professionals if you think you meet criteria for major depressive disorder or any other psychological disorder. Work/Life Connections-EAP's licensed clinicians support faculty and staff who are dealing with personal or workplace stress. To schedule a confidential appointment, call 615-936-1327.