Portion of 21st Avenue South closed Sept. 29-30
Sep. 27, 2017, 8:27 PM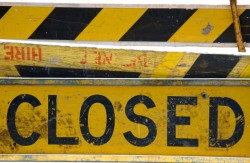 The two southbound lanes of 21st Avenue from the crosswalk at Medical Center Drive to the east entrance of the Medical Center East parking garage will be closed from 7 p.m. Friday, Sept. 29, to 6 p.m. Saturday, Sept. 30, to set up a crane at the Medical Arts Building drop-off. The crane will be used to set cooling towers on top of Medical Center East.
The entrance to Medical Center Drive will not be blocked during this time. Officers and flagmen will be on site to help with vehicular and pedestrian traffic.
If you have any questions, contact Terry Ralph at 615-715-1257.