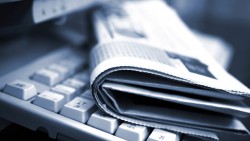 News media leaders will convene on campus from 11 a.m. to noon Saturday, Sept. 30, in the Kissam Center Multipurpose Room (C210) for a panel discussion.
The discussion will focus on the current state and role of the news media in covering the Trump administration. Panelists also will discuss how this new era may affect the work of student journalists. The panel will feature several distinguished news executives.
Participants include:
Michael Anastasi, vice president, USA Today – Tennessee
Rosetta Miller-Perry, publisher and CEO, The Tennessee Tribune
Scott Stroud, news editor – Tennessee, The Associated Press
Moderated by Karen Dunlap, president emeritus, Poynter Institute
This panel discussion, part of a workshop for student journalists at Tennessee universities, is free and open to the Vanderbilt community.
For more information, click here.