Eat and learn about the history of violence at lunchbox talk
by
Jim Patterson
Sep. 27, 2017, 9:36 AM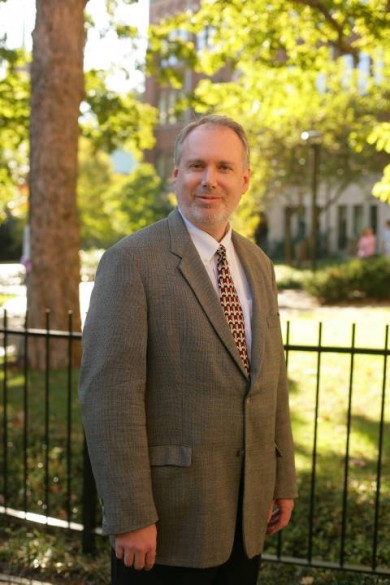 A historian of early modern Europe will compare violence in the 16th and 17th centuries with conditions today during a lunchtime talk Wednesday, Oct. 4.
Joel Harrington, Centennial Professor of History at Vanderbilt University, will speak on "The Changing Face of Violence" from noon to 1 p.m. on the third floor of the Nashville Public Library at 615 Church St.
"The record shows that violence has not so much declined in today's world as taken on new forms," Harrington said. "The human propensity toward violence has remained remarkably constant."
The public is invited to the free event. A $5 donation is suggested to help defray costs.
The program is part of the Thinking Out of the (Lunch) Box: Conversations With a Philosophical Flavor series founded by David Wood, W. Alton Jones Professor of Philosophy and professor of European studies at Vanderbilt. Wood will host the event. A limited number of lunches will be provided on a first-come, first-served basis beginning at 11:30 a.m.
The series is sponsored by Friends of the Nashville Public Library, with additional funding provided by the Kendall Berry Charitable Trust.