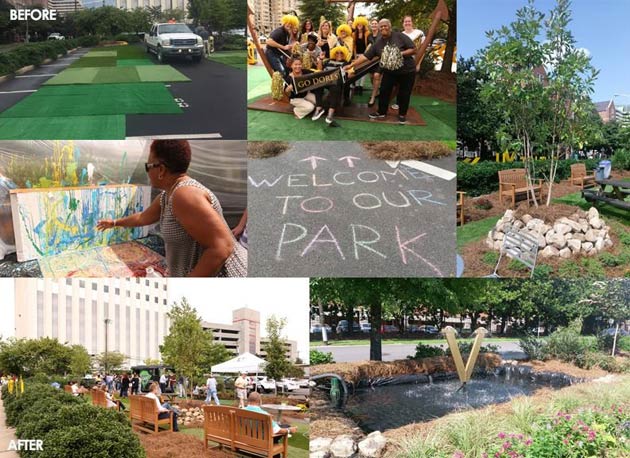 Vanderbilt's "parklet," which spanned 17 spaces of parking lot 5A near the Baker Building, is in the running for the PARK(ing) Day 2017 People's Choice Award. The award is part of the Golden Cone Awards, sponsored by the Nashville Civic Design Center.
Entries for this award are compiled in a photo album on the Nashville Civic Design Center Facebook page. Vanderbilt's entry, presented by FutureVU, is the eighth picture in a montage of photos from the Sept. 15 PARK(ing) Day event.
To vote, like the photo before 5:30 p.m. Wednesday, Sept. 27.