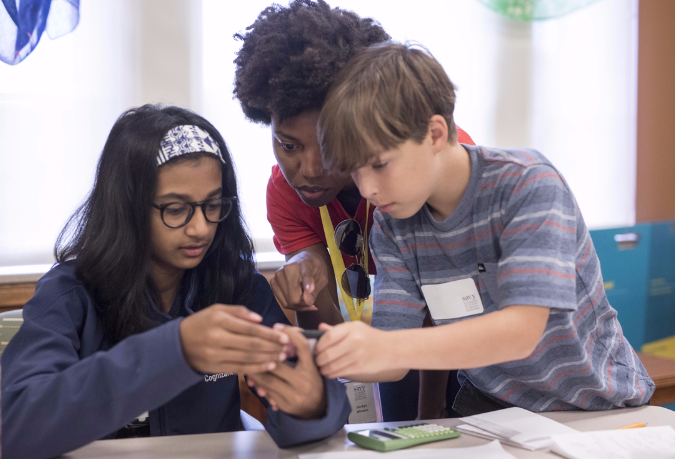 Vanderbilt Programs for Talented Youth is now accepting instructor course proposals for its summer 2018 student programs.
These programs provide opportunities for gifted and high-ability students in grades K–12 to take unique classes developed and taught by Vanderbilt faculty and/or graduate students. Our courses feature accelerated content designed specifically for the advanced and motivated learner. Proposals from all disciplines are encouraged.
Individuals interested in teaching for PTY should use the online submission form to submit the following items for consideration:
Curriculum vitae
Course title(s) and a brief course description of 50–75 words for each potential class. You're welcome to propose up to three courses.
We will begin reviewing submitted proposals as early as next week. Proposals will continue to be reviewed until all teaching positions are filled.
If you have any questions about the online form or teaching for our summer programs, please email david.j.dunn@vanderbilt.edu to discuss Vanderbilt Summer Academy (VSA), or email emilie.p.hall@vanderbilt.edu for questions about Summer Academy at Vanderbilt for the Young (SAVY).
For more information regarding all that Vanderbilt Programs for Talented Youth has to offer, visit the PTY website.
Contact: Rosanna Forrest, (615) 322-1181