HR workshop: 'Leading Teams Through Conflict'
Sep. 19, 2017, 9:11 PM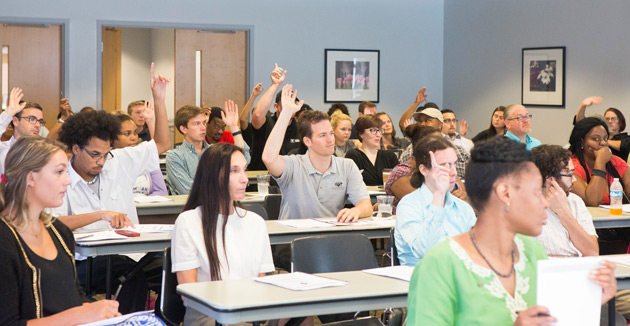 An upcoming HR workshop, "Leading Teams Through Conflict," is scheduled for Wednesday, Sept. 27, from 9 a.m. to noon.
As a supervisor, you may find yourself in situations where you need to manage a conflict among the people who report to you. This course will help supervisors and managers build and implement a strategy for helping others work through their conflict. It will help you determine how involved you need to be—when to lead the resolution, and when to coach and empower staff to resolve the conflict on their own. It also includes a process for mediating disputes between the people on your team, when you find it necessary.
By the end of this workshop you will be able to:
Identify techniques and tools to help the team handle conflict effectively
Investigate and determine how to handle conflict on the team
Conduct a mediation session between two team members
Where: Baker Building 10th Floor Training Room
The fee for this class is $60. Payments are processed by journal entry. Please email to Jerri Gadson: class title, class date, registered staff member's name, amount, five-digit charge account number and cost center number, with cost center approver cc'd.
Register for the workshop on the Learning Exchange >>
Questions?
Call (615) 322-8320 or email clair.brigman@vanderbilt.edu.