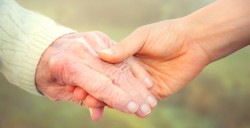 Kanah Lewallen, a geriatric nurse practitioner with Vanderbilt Senior Care and the Vanderbilt School of Nursing, will present on the challenges of caring for individuals with dementia who have difficult behaviors. This is often referred to as "sundowning" and is a symptom of Alzheimer's disease and other dementias.
This session will provide participants with some tools on how to better care for individuals with these challenging behaviors. There also will be time allowed for a Q&A session and to discuss individual issues.
Sept. 20, noon–1 p.m.
Light Hall, Room 306A-B
For more information, contact Stacey Bonner at stacey.l.bonner@vanderbilt.edu or 615-936-1990.