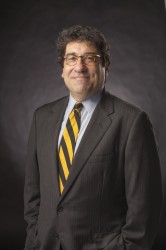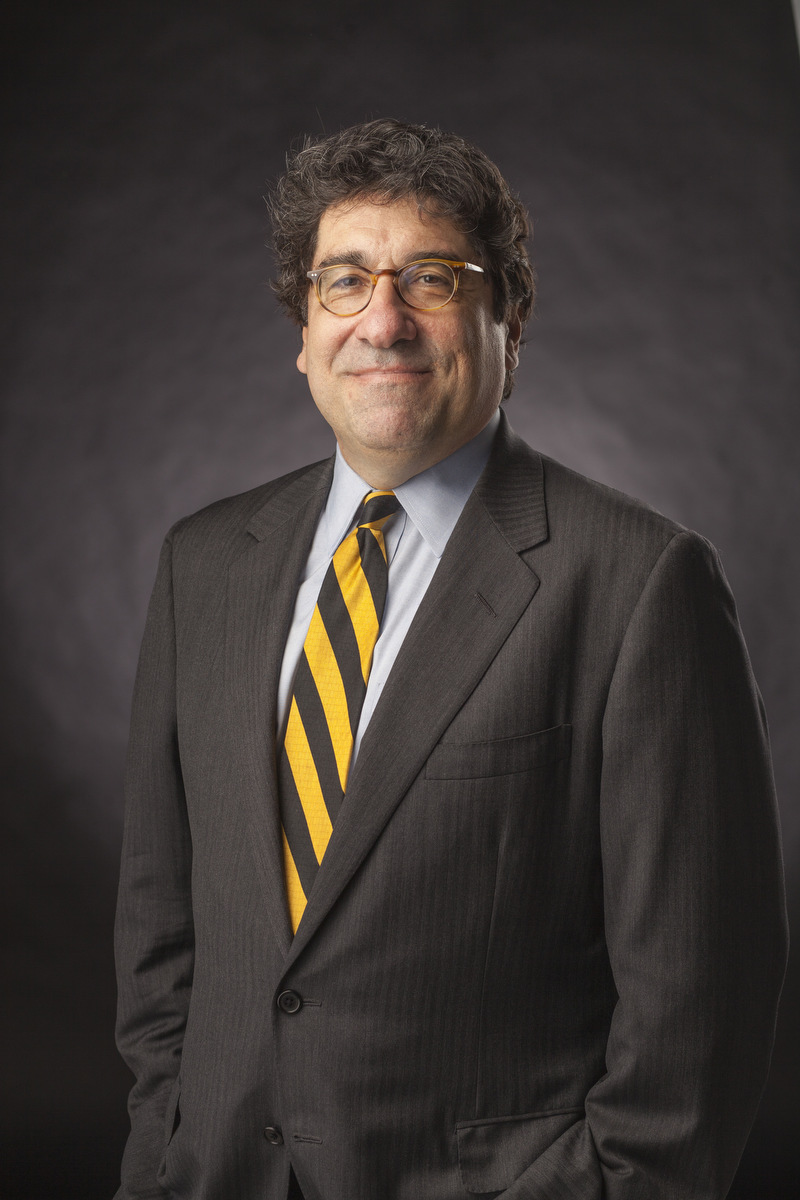 Vanderbilt Chancellor Nicholas S. Zeppos will host a discussion on Tuesday, Oct. 3, featuring retired U.S. Navy Adm. James Stavridis and Vanderbilt Distinguished Visiting Professor and Pulitzer Prize-winning author Jon Meacham. The panel will discuss "Beyond the Horizon: 21st-Century Global Security and Risk" beginning at 6:30 p.m. in Ingram Hall at the Blair School of Music. This is the second event in the Vanderbilt Chancellor's Lecture Series for 2017-18.
The discussion is scheduled from 6:30 to 7:30 p.m. in Ingram Hall, with a reception preceding the talk from 5:30 to 6:30 p.m. in the Ingram Hall lobby. Tickets, required to attend the lecture, will be available free of charge on a first-come basis at the Sarratt Student Center Box Office. There is a limit of four tickets per person. For hours of operation and additional information about the box office, call (615) 343-3361.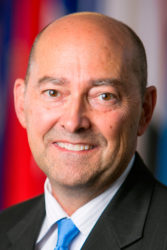 Stavridis is a U.S. Naval Academy graduate and spent more than 30 years in the Navy, rising to the rank of four-star admiral. Among his many commands were four years as the 16th Supreme Allied Commander at NATO, where he oversaw operations in Afghanistan, Libya, Syria, the Balkans, and combatted piracy off the coast of Africa. He also commanded for nearly three years the U.S. Southern Command in Miami, charged with military operations throughout Latin America. He was the longest-serving Combatant Commander in recent U.S. history.
Stavridis, who has a Ph.D. in international relations, has published six books on leadership, Latin America, ship handling and innovation, as well as more than 100 articles in leading journals. An active user of social networks, he has thousands of followers on Twitter and friends on Facebook. His 2012 TED talk on 21st-century security has over 700,000 views. His memoir of the NATO years, The Accidental Admiral, was released in October 2014. His most recent book, Sea Power: The History and Geopolitics of the World's Oceans, was published in June 2017.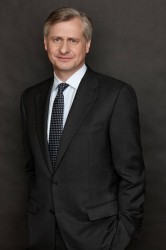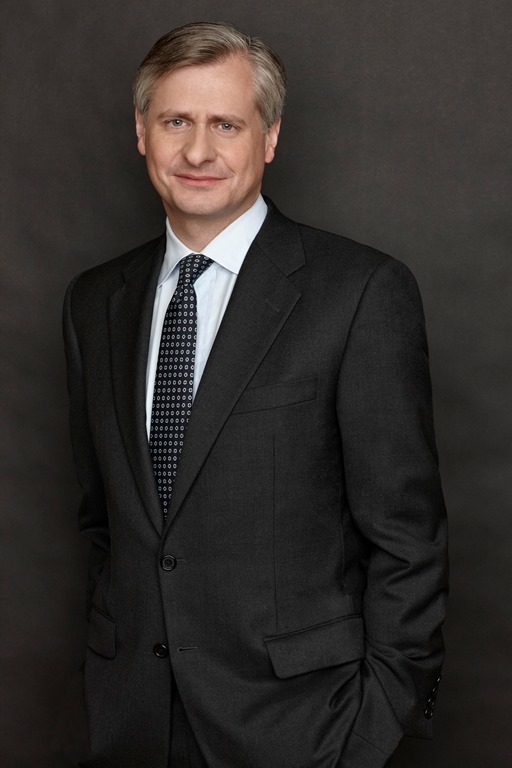 Stavridis serves as chair of the board of the U.S. Naval Institute, the professional association of the nation's sea services—U.S. Navy, Marine Corps, Coast Guard and Merchant Marine. He is a monthly columnist for TIME magazine and chief international security analyst for NBC News. Since 2013, Stavridis has served as dean of the Fletcher School of Law and Diplomacy at Tufts University, a graduate school for international affairs.
In 2016, Stavridis was vetted as a vice presidential candidate by the Hillary Clinton campaign and after the election was invited to meet with President-elect Donald Trump to discuss a cabinet-level position in his administration.
"As I look at America in today's environment, we need to avoid that tendency to be overly impulsive. We need to work with our allies and friends," Stavridis told National Public Radio. "The allies are the tugboats of this metaphor. You don't have to operate unilaterally in the world. It's a powerful metaphor for almost everything in life."
Parking for the Oct. 3 Chancellor's Lecture will be available in the West Garage, located on 25th Avenue South near the intersection of Children's Way.
The Vanderbilt Chancellor's Lecture Series strives to connect the university and the Nashville community with intellectuals who are shaping our world. For more information about the series, visit the Chancellor's Lecture Series website, email cls@vanderbilt.edu, call (615) 322-0885, or follow @Nick_Zeppos on Twitter.