Media Inquiries
Latest Stories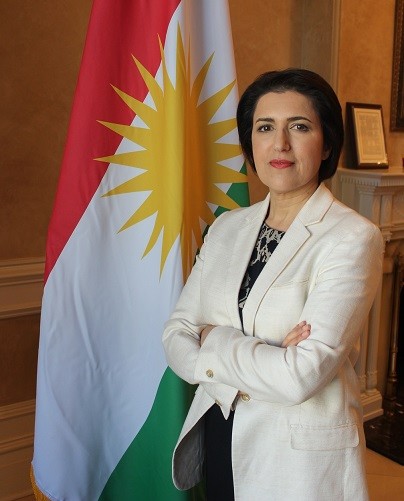 Just two days after an independence referendum in Kurdistan, the nation's representative to the United States will speak at Vanderbilt Law School.
Bayan Sami Abdul Rahman, representative of the Kurdistan Regional Government, will speak at 3:45 p.m. Sept. 27 in Flynn Auditorium about the fight for Kurdish independence and the Sept. 25 referendum.
The event is free and open to the public.
Abdul Rahman works to strengthen ties between the U.S. and Kurdistan, and advocates on a wide array of political, security, humanitarian, economic and cultural matters. She was elected to the Leadership Council of the Kurdistan Democratic Party in 2010.
Abdul Rahman worked as a journalist for 17 years before beginning her career in public service.
The event is sponsored by the International Legal Studies Program, Legal Aid Society and the International Law Society, all of Vanderbilt Law School.