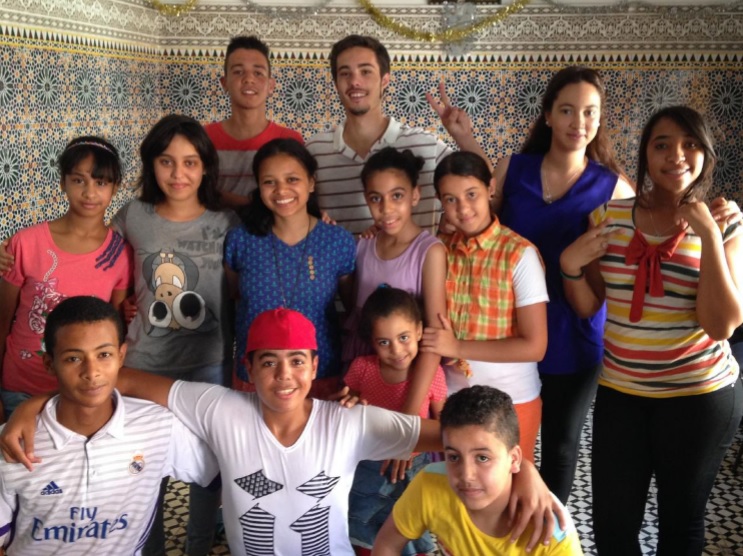 The Office of Active Citizenship and Service extends an open invitation to the Vanderbilt community to attend its 11th Annual Nichols Humanitarian Fund Reception, set for Wednesday, Sept. 27, from 5 to 7 p.m. in the Rand Skylight Lounge, Rand Student Center.
The reception celebrates 11 years of partnership with the Nichols Humanitarian Fund, which has supported 303 Vanderbilt students' humanitarian efforts in 44 countries through the years, including 42 students in 14 countries in 2016 alone. Students who have traveled to serve abroad will be on hand at the event to showcase and talk about their activities.
In addition to celebrating the students who have benefited from the Nichols Fund, the reception will provide an opportunity for students to learn about the fund and how they can apply.
Pizza and Las Paletas popsicles will be served beginning at 5 p.m.
The Nichols Humanitarian Fund was established in 2006 by the E.C. and Lucile Hamby Nichols Trust, and by Edward C. Nichols Jr., JD'70, and his wife, Janice Nichols. The fund is a companion scholarship fund to the Nichols-Chancellor's Medal, and encourages Vanderbilt students to become better citizens of the world and broaden their thinking by volunteering for humanitarian efforts. The fund enables students to volunteer for domestic or international humanitarian service opportunities by making support available for educational, travel and living expenses during their time of service.The fund distributes awards based on merit and need to Vanderbilt students to pay the expenses of their humanitarian activities.