Media Inquiries
Latest Stories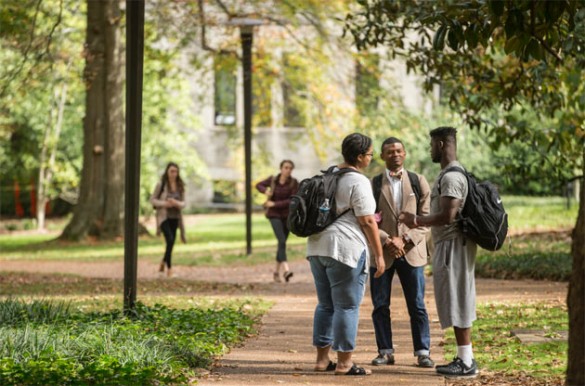 Join Chancellor Nicholas S. Zeppos and Provost Susan R. Wente for the grand opening of the Student Center for Social Justice and Identity (SJI) Tuesday, Sept. 19, from 1 to 3 p.m. in Sarratt Student Center, Room 335.
The event will feature remarks by the chancellor and the provost, a ribbon-cutting ceremony and a reception. Leon Berrios and Revolfusion will play live music at the event.
The Student Center for SJI houses the offices of Inclusion Initiatives and Cultural Competence, which provides cultural sensitivity training for students, faculty and staff, and Transition Programs, which provides resources and support to students—such as Vanderbilt's first-generation population and transfer students—making the transition to Vanderbilt.
The SJI center also intends to be a gathering place for student organizations focused on identity. It integrates a range of identity offices and centers, including:
The new center represents one of Vanderbilt's numerous programs to promote diversity, equity and inclusion. In August 2016, the chancellor approved a reorganization and expansion of the Office of the Dean of Students to create the Social Justice and Identity area that is led by Associate Dean Frank Dobson and intended to better support Vanderbilt's rapidly changing student body. The reorganization was a response to campus discussions over the previous two years and part of larger efforts that have been underway across the university under Zeppos' direction to address issues related to diversity, equity and inclusion.
For more information about the grand opening event, contact Greg Fontus, assistant director of IICC.