Ralph's Run: Webb goes for SEC record
Sep. 7, 2017, 8:58 AM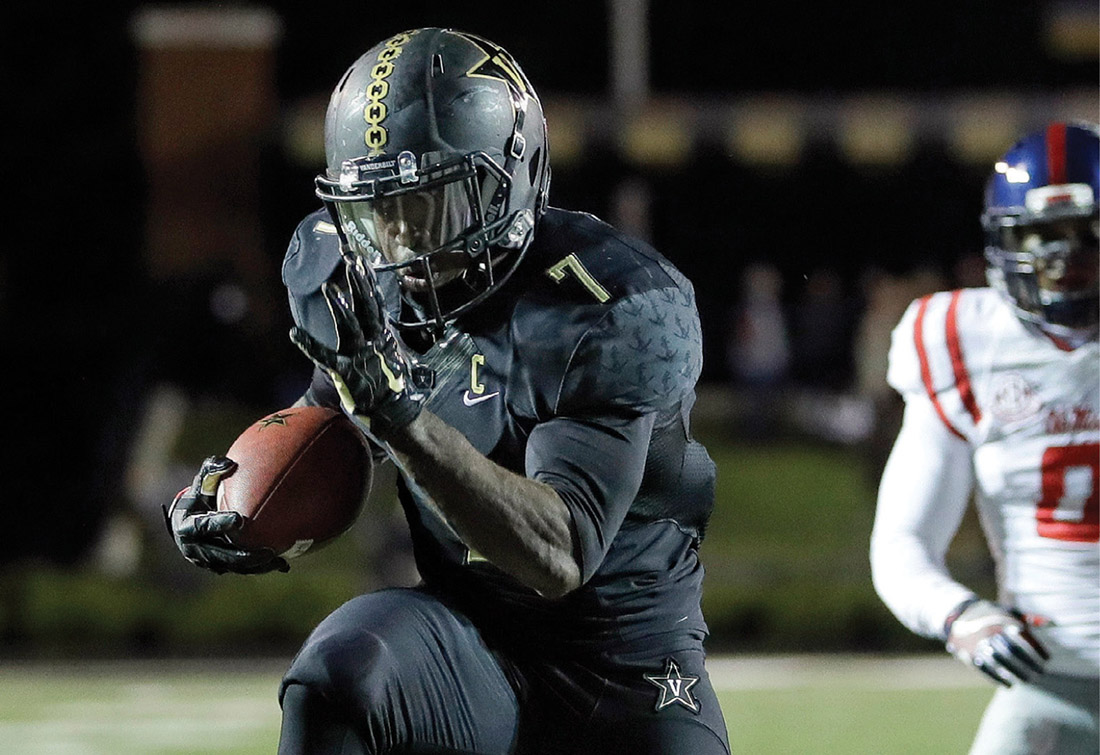 Senior running back Ralph Webb is closing in on the goal line of ending his college career as the second-leading rusher in SEC history, behind Georgia's Herschel Walker. Not bad for a three-star recruit who didn't have an SEC offer until a few days before National Signing Day and was the lowest-rated non-kicker in Vanderbilt's 2013 class.
Webb rushed for 1,283 yards in 2016 and needs 1,249 yards this fall to move past former Arkansas star Darren McFadden into second place (though Nick Chubb of Georgia also is in position to move up to second place). Webb, from Gainesville, Florida, has started all 37 games of his career at Vanderbilt and owns eight school records, including those for career yards (3,342), yards in a season (1,283), 100-yard games in a career (13), and rushing attempts in both a season (277) and career (739).
"I have seen Ralph become a more complete back every season," says Head Coach Derek Mason. "That young man works as hard as any player we have in our program. He is a Vanderbilt man through and through."
With Commodore football kicking off Sept. 2 against Middle Tennessee State University, here are four other players to watch in 2017:
• Oren Burks—linebacker
An advocate for social-justice issues off the field, this fifth-year senior has made the move back to inside linebacker, where he will try to replace Zach Cunningham, BA'17, who joined the Houston Texans this spring.
• Ryan White, BA'17—defensive back
This Louisville, Kentucky, native played his way into the starting lineup as a junior and may have been the most improved player on the defense. (A 2017 graduate, he's now pursuing a master's in education at Peabody College.)
• Nifae Lealao—defensive tackle
One of the highest-rated recruits ever to sign with Vanderbilt, he has developed into an outstanding anchor on the defensive line. Should vie for All-SEC honors.
• Caleb Scott—wide receiver
Though he faced earlier setbacks with a hamstring issue, Scott runs great routes and makes some of the most impressive catches on the team. He's the son of former Vanderbilt All-America tight end Chuck Scott, BS'85.
---