Media Inquiries
Latest Stories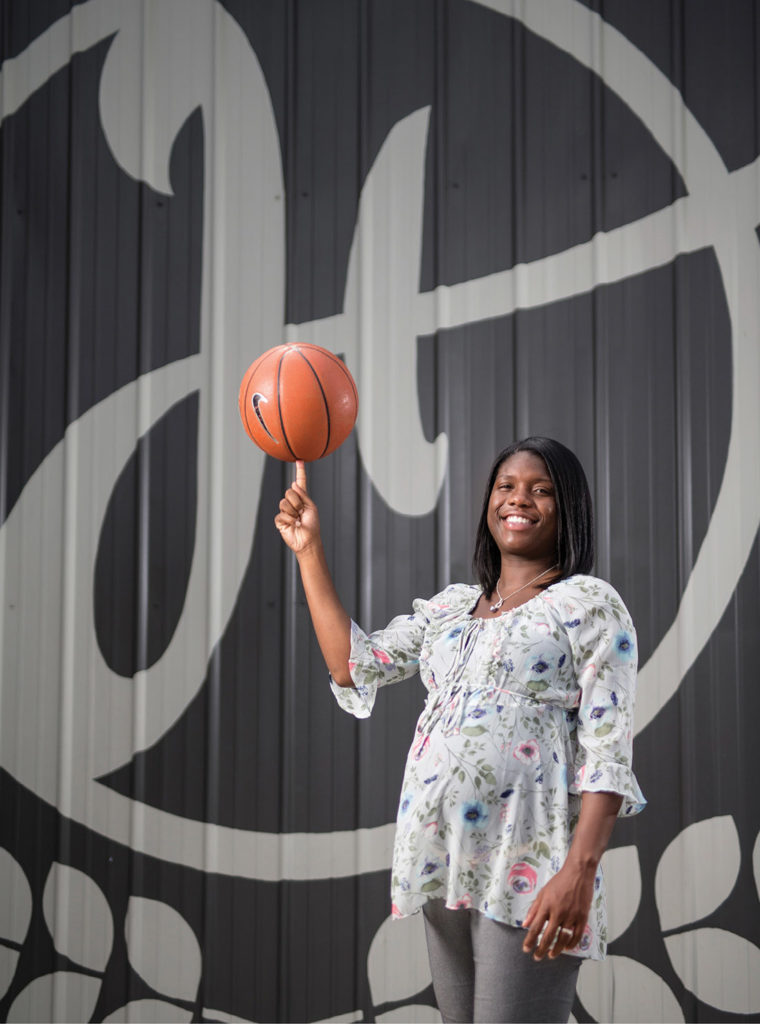 The neighborhood where Jessica Mooney Holman grew up is barely 2 miles from the heart of the Vanderbilt campus. But in many ways it's a world apart.
"Yes, it was definitely a tough neighborhood," says Holman, BS'10, MEd'12, who played on four NCAA Tournament basketball teams while at Vanderbilt from 2006 to 2010. "But I didn't have a tough upbringing."
Despite the continuing poverty and crime in the neighborhood—even as development transforms downtown, just a few blocks away—South Nashville has always been home to Holman, and once she graduated, she was eager to return. "I always aim to focus on the great people and assets in this community that people can't see when looking at the data," she says. "I like to spread the word and a positive light about this community that is often hidden behind the news stories about it."
Today, Holman plays an integral role as senior director of programs at Harvest Hands, a community development organization that promotes healthy living, spiritual formation and economic development in South Nashville.
"I believe in being part of the community," Holman says. "We made an intentional decision to be here. I walk to work every day and see the kids I work with on the street. We are doing this together. We are living life together."
In addition to youth sports and after-school enrichment programs, Harvest Hands operates Humphreys Street Coffee & Soap, which exists to employ and empower older kids from the neighborhood in a supportive environment.
"I love the work because we can give these kids hope," Holman says. "Once a person or a group of people don't have hope, that is when everything can go down the drain. We work with more than 100 kids. But if I can instill that hope in just a few of them, and then they can become leaders in this community and, in turn, instill hope into three or four more kids, then we can start to make a big difference."
Kerry Hart, who chairs the Harvest Hands Board of Directors, says Holman's knowledge of the neighborhood and her connections have been integral to the organization's growth.
"We have doubled the number of kids we're working with," Hart says. "Jessica has provided the perfect leadership. When you are looking to relocate into a neighborhood, it takes an enormous level of relationship building, and she was the one who took it on and made it happen."
Harvest Hands moved into an 18,000-square-foot, $2.7 million building in the heart of the neighborhood last October after years of working out of a nearby facility.
Holman attributes at least some of her motivation to the example set by her cousin Charles Davis, BS'82. He too made a similar journey from South Nashville to play basketball at Vanderbilt in the late 1970s. The Charles Davis Foundation, which opened its doors in 1982 after Davis' rookie season in the NBA, has provided services for thousands of inner-city children during the past 35 years.
"I grew up going to his basketball camps, going to his foundation," Holman says. "He went to Vanderbilt to play basketball and then came back to his community. … I knew that I would always give back to this community because that is what I saw growing up."
—MITCH LIGHT, BA'93
---