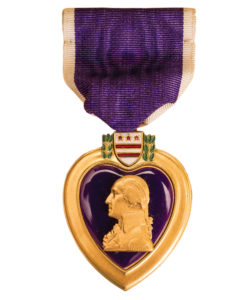 My grandfather never talked much. But every once in a while, as a kid, I could wheedle him into telling me fascinating, hours-long stories about his time in the Army during World War II.
I couldn't have been much older than 7 or 8, but I still remember his vivid descriptions of the massive sea swells he'd witnessed crossing the Atlantic, the crowds waving to convoys of American GIs as they traversed the French countryside, and his still-evident shock that he'd been within a few miles of the bunker where Hitler shot himself. For decades I've kept my grandfather's slim Army-issued notepad, containing just a handful of dates and locations scratched in pencil, in a nightstand drawer as a fuzzy reminder of those spellbound hours spent listening to him.
So, when Mark Riley, BA'77, JD'80, called earlier this year to tell me about a research project he'd been working on, examining the lives of some of his father's Vanderbilt fraternity brothers who'd fought and died in World War II, I was immediately interested. He eventually connected me with Emily Manchester Townes, BA'50, who had assembled and self-published a collection of 197 letters that her brother, John Manchester, wrote to friends and family members after leaving Vanderbilt in 1940 to become a Navy pilot.
Although we could fit only a brief sampling of the letters into the magazine, they offer a haunting, intimate portrait of what life looked like through the eyes of a 19-year-old headed off to war. Movies like Dunkirk or Band of Brothers might depict the overall brutality and confusion of World War II, yet it's the ordinary details of Manchester's letters—asking his dad for money, checking on grandma and grandpa, bragging to his siblings about flying—that make his dispatches so poignant.
No less compelling is a chapter taken from Vanderbilt French professor Holly Tucker's new historical thriller, City of Light, City of Poison. The book takes readers through a CSI-like investigation into an unsolved string of murders that happened in Paris during the reign of King Louis XIV. Though it's all completely factual, you'll think you're reading a true-crime novel.
Speaking of history, the subject of this issue's cover story, Charles D. King, BA'91, is making it. He was the first African American to be named a partner at the elite William Morris talent agency. Then in 2015 he left that role to start his own entertainment company, MACRO, focused on developing content starring multicultural talent. The first film MACRO financed was 2016's Best Picture Oscar-nominated Fences, starring Denzel Washington and Viola Davis, who won an Oscar and Golden Globe for her performance. Read about King's remarkable career and what he's working on next.
As the campus buzzes with the arrival of new students (and the university made sure they were outfitted with solar eclipse glasses), I think about the spectrum of history embodied in an institution like Vanderbilt. What school traditions or past stories will ignite the imaginations of these newest Commodores? And who among those students will be featured in some future issue of Vanderbilt Magazine? Only time will tell.
—RYAN UNDERWOOD, BA'96, EDITOR
ryan.underwood@vanderbilt.edu
@runderwood
---