Media Inquiries
Latest Stories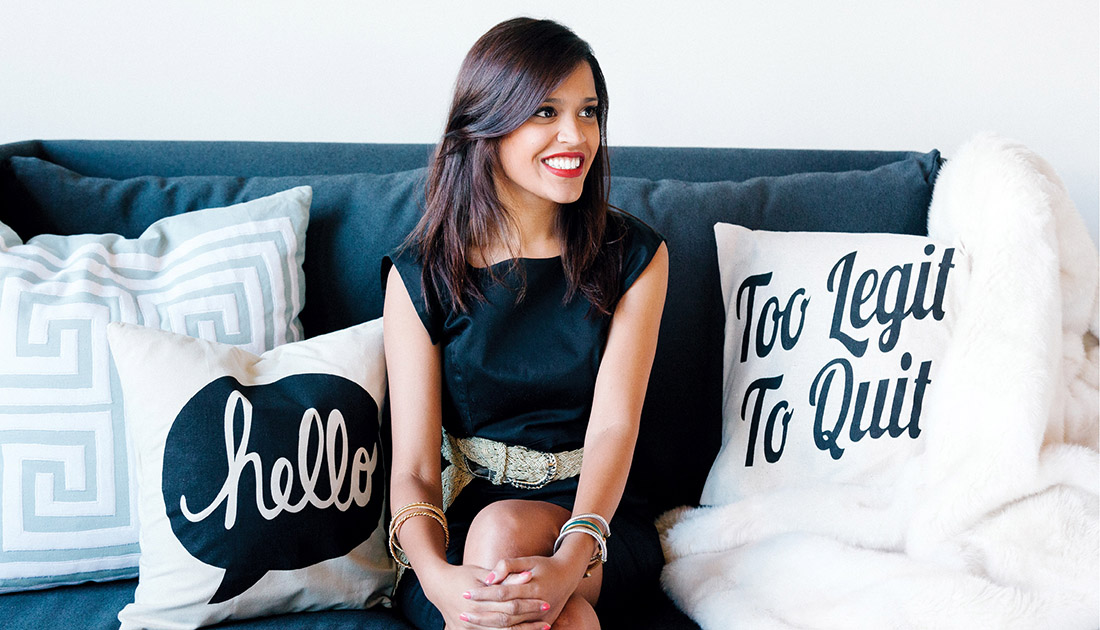 As a freshly minted Vanderbilt graduate, Emily Motayed moved to New York City to work as a health care consultant. But the cost-conscious professional faced an immediate challenge in figuring out how to outfit her first "big-girl apartment."
"I had no idea how to go about buying furniture, and no traditional interior designer would work with me because my budget was so low," says the Washington, D.C.-area native, adding that "I was traveling every week for my job and didn't have the time to do it myself."
But the challenge gave her life a new purpose. With her sister, Lee Mayer, Motayed in 2013 founded the digital design firm Havenly, which for $199 develops floor plans for customers seeking affordable chic. After clients upload photos of a space and complete a design quiz, algorithms and 200 real-life designers help tailor individualized "concepts." For an additional cost, Havenly users can buy furniture through the Denver-based business' website.
Motayed, who also holds an MBA from the University of Pennsylvania's Wharton School, says Havenly's services cost one-tenth that of a traditional interior designer. Customers, who number in the "thousands," are left with a curated space, Motayed says, and are motivated to use the services for a variety of reasons.
"One person will say, 'I have no idea what I want, just get it done,'" she says. "Another subsection of folks just needs some validation. They need someone to talk to and guide them. They may have a strong taste and knowledge about what they like and don't like, but at the end of the day, they're really looking for some professional help to get it all done. We're lowering the entry price point for design."
Many of Motayed's first clients were Vanderbilt students. She maintains close connections to the university, serving as a VUconnect career adviser offering networking advice to alumni, and in the past she's volunteered with Commodore Recruitment Programs (CoRPs).
This year Forbes magazine named Motayed to its annual "30 Under 30" list of millennials who are reinventing retail and e-commerce. In four years the company has gone from two to 60 employees while raising $13.3 million in funding.
Havenly's projects have no bounds. One of Motayed's favorite efforts was transforming an RV in Los Angeles to double as a nail salon.
The company was named with the idea that "everybody's home is their own personal safe haven," she says. "It's where you laugh, cry, celebrate and commiserate. We think everybody deserves to have a beautiful haven, no matter what their budget is."
Motayed knew from an early age she wanted to become an entrepreneur, influenced by her engineer father, who has spent the past four decades creating small businesses in that arena. "I just needed to figure out an idea and a problem that I was passionate about, that I could really attack in a way that made sense, and that could be successful," she says.
Don't look for Havenly to be Motayed's last venture.
"Now that interior design is my life and my love, I see myself creating businesses and opportunities for many more years to come," she says.
—ANDREW FAUGHT
---