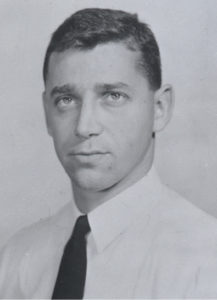 Dr. Steve Kutner, MD'65, restored sight to thousands of refugees during his life while also helping patients in his Georgia Eye Clinic in Atlanta. Although Kutner died in 2016, his spirit of giving continues.
A life-changing trip abroad in 1987 to provide eye care for refugees inspired him to create a nonprofit organization, Project Vision, to serve impoverished global communities suffering from lack of access to eye care. His wife, Jeanney, says he considered it his true life's work.
Kutner's unusual medical career had an equally atypical start. After completing an undergraduate engineering degree, military service, and a brief stint for Rand Corp., he heard medicine calling. Someone suggested he apply to Vanderbilt School of Medicine. At the time Nashville may have seemed an odd choice for an engineer from Long Island, New York, but Kutner persisted. He visited, felt genuinely welcome by the school's faculty, and loved its collaborative approach to medicine, Jeanney says.
Jeanney also recalls the depth of welcome Kutner received at Vanderbilt. "Even though he was a little older, Vanderbilt was willing to take a risk on him because of his engineering background and his interest in bioengineering, which was an emerging field of study," she says. "They saw something special in him. He had an engineer's approach to medicine.
"Once he arrived on campus, some very special people at Vanderbilt took Steve under their wing: [Former professors] Frank Boehm, Lee Silver and Louis Rosenfeld treated him like a member of their families. They knew he was alone and far from home."
Kutner's legacy continues today through the Dr. Stephen S. Kutner Scholarship, which the couple established for deserving medical students. Current recipient Daniel Wolfson, a second-year medical student from the Atlanta area, is grateful for their commitment to helping others and their commitment to Vanderbilt.
"I want to go into medicine because it will allow me to give back to the world while also putting my fascination with the intricacies of the human body to meaningful use. I am so honored that someone who has never met me has supported me along my path," Wolfson says.
Jeanney remembers the happiness that both Vanderbilt and his scholarship brought to her husband.
"The scholarship was something Steve and I talked about before he died, and he was so pleased to be doing it. He always helped recruit students to Vanderbilt, so he was very happy to help more students this way," she says. "He felt so connected to Vanderbilt, and it was always on his mind."
—DEBORAH SETTLES
---