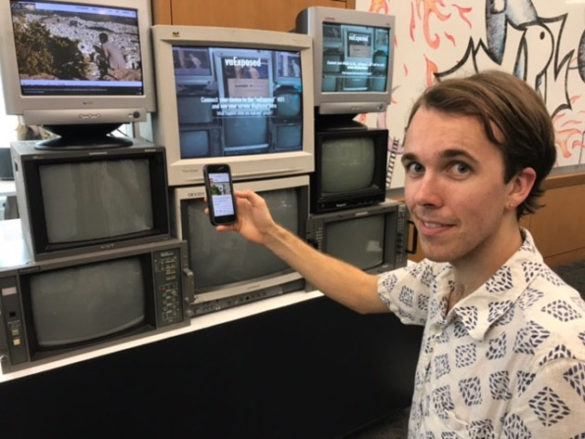 What if the websites you visited on your phone were visible to the people around you?
They will be at the Wond'ry's newest art installation, vuExposed, opening Sept. 6.
Visiting researcher Jared Moore, a graduate student in computer science at the University of Washington, said his fascination with internet privacy led him to turn his coding skills into art. He wants visitors to understand how companies use their online information.
"Only through informed understanding can we have advocates and guarantee our rights," Moore said. "If this installation makes you uncomfortable, then buying internet from virtually anywhere in the U.S. should make you uncomfortable. This is bigger than 'I don't want people to know what I look at on the weekends.'"
He looked to internet privacy groups such as the Electronic Frontier Foundation and the Center for Democracy & Technology to inform himself and his work.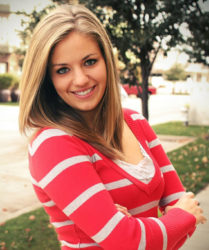 Installation visitors will log on to a specific, unsecured Wi-Fi network, then consent to a minor hack – allowing sites they visit on their browser to be displayed on screens. Moore used outdated monitors from a free recycling center for the piece because he believes in creative reuse and that the 1980s-era technology will grab attention.
Moore's work got an assist from Mary Dockery, who earned her master's in biomedical engineering from Vanderbilt in May and volunteered to build a platform for the installation.
"It interested me because I have always operated under the assumption that there is no privacy online," she said. "Jared's exhibit really highlights this reality and the need for everyone to take more care, especially with use of free Wi-Fi."
The installation's opening is 5-6 p.m. Wednesday, Sept. 6, at the Wond'ry, located inside the Innovation Pavilion at 25th Avenue South and Garland Avenue on Vanderbilt's campus. It will be up for the fall semester.
The Wond'ry routinely hosts interactive art projects that complement its mission of encouraging making, technological advances and entrepreneurship.