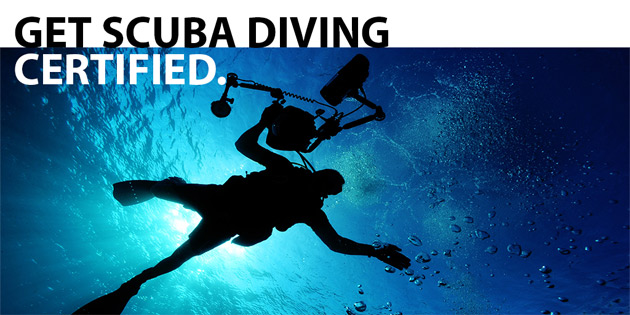 The Vanderbilt Recreation and Wellness Center is offering its PADI Open Water Diver course and scuba certification in September and October.
Do you want to learn how to scuba dive, discover new adventures, or see the world beneath the waves? This semester the Rec is hosting Scuba Shack's PADI (Professional Association of Diving Instructors) Open Water Scuba Diving Certification. The certification course is open to Vanderbilt University faculty, staff, students and Rec members.
The PADI Open Water Diver course is the world's most popular scuba course, and has introduced millions of people to the adventurous diving lifestyle. The course will take place in a Rec classroom, the Rec pool, and at local dive sites under supervision of your PADI Instructor.
---
COURSE DETAILS:
The course, which takes place on the Thursdays and Saturdays listed below, is $450. (Please remit payment to Scuba Shack.)
Course Dates and Times:
Thursday, Sept. 28: Rec Conference Room 2, 6 to 9 p.m.
Thursday, Oct. 5: Rec Conference Room 2, 6 to 9 p.m.
Saturday, Oct. 7: Rec Pool (lanes 1 and 2), 9 a.m. to 1 p.m.
Saturday, Oct. 14: Rec Pool (lanes 1 and 2), 9 a.m. to 1 p.m.
Open water training dives: TBD, local quarry
The PADI Open Water Diver course consists of three phases: knowledge development, confined water dives and open water dives. It includes:
PADI textbook and all materials
Professional instruction
Use of Scuba gear for pool training and open water training
PADI Open Water Certification card
Open water dive site admittance fees
Not included is personal student gear, such as mask, fins, snorkel and boots. Scuba Shack says it offers "special package pricing for this gear for all students registered for the course."
To learn more about scuba at the Rec, or if you have any questions, contact Nicole Charnock at Scuba Shack, (615) 84-SCUBA (72822).