'Resilient Souls,' photo exhibition celebrating women's perseverance, opens Sept. 11
Aug. 30, 2017, 4:17 PM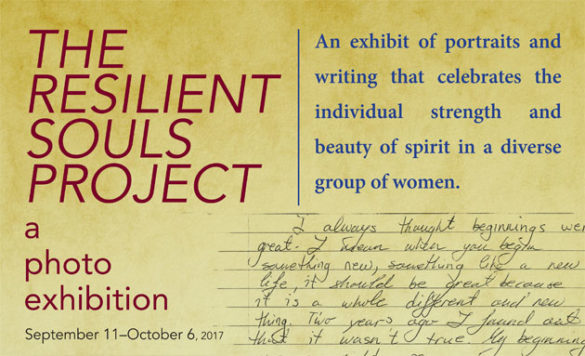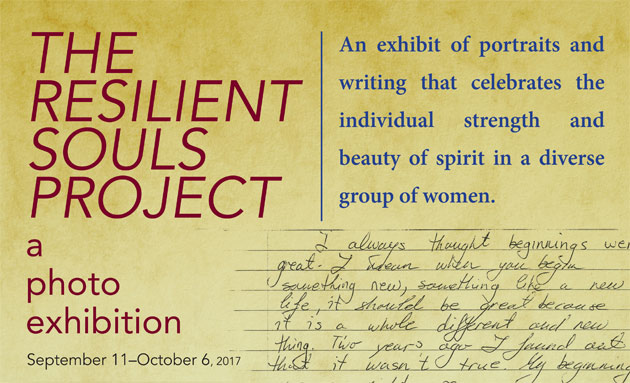 "The Resilient Souls Project," a photo exhibition by Cathy Lander-Goldberg, will be on display in the Kissam Center from Sept. 11 through Oct. 6.
The exhibition of portraits and writing celebrates women's perseverance through life's challenges. A follow-up to Lander-Goldberg's 1996 work "Resilient Souls: Young Women's Portraits and Words," the current exhibition follows approximately 20 diverse women from their teens or 20s into middle age. The result is a collection of black-and-white past portraits and current color images accompanied by texts, which reflect the subjects' struggles, losses and mistakes as well as their successes, strengths and triumphs as they navigate their lives.
An opening reception for the exhibition is scheduled for Monday, Sept. 11, at 6 p.m. in the Kissam Center. A workshop on resilience led by Lander-Goldberg follows at 7 p.m. in Kissam C216. "The Resilient Souls Project" is sponsored by Warren and Moore Colleges.
"Resilient Souls: Young Women's Portraits and Words" first opened in St. Louis and traveled the United States during the late 1990s. The topics explored included disabilities, illness, adoption, mental health issues, violence, school problems, unhealthy relationships, immigration, teen pregnancy and grief. Two decades later, Lander-Goldberg revisited the photo subjects, including:
Sandy, who lost her leg as a child due to a congenital disability. Sandy became a two-time Paralympic bronze medalist in skiing, a mother and an activist. She recently climbed a volcano in Ecuador to raise awareness for amputees.
Roeshelle, who failed the fourth grade but went on to pursue her master's degree in social work. At 39, she uses her social work background to run her own business, which helps low-income families rent and purchase homes.
Nani, a high school gang member and drug user. At 37, she recently was the first person in her family to finish college while holding two jobs and playing in the Chicago Women's Football League.
Resilience is defined as the ability to become strong, healthy or successful after something bad happens. But why do some people appear more resilient than others?
"Research shows that although there are protective factors that foster resilience, we all have the ability to build more resilience in each of our lives," said Lander-Goldberg, a licensed clinical social worker who facilitates workshops using expressive arts. She is the author of Photo Explorations: A Girl's Guide to Self-Discovery Through Photography, Writing and Drawing (2015).
"The Resilient Souls Project" is part of the university's ongoing initiative to support holistic and inclusive approaches to mental health and well-being at Vanderbilt. For more information about this initiative as well as campus resources, visit vanderbilt.edu/wellbeing.
The exhibition is co-sponsored by the Margaret Cuninggim Women's Center, the Office of the Dean of Students, the Office of the Vice Provost for Learning and Residential Affairs, The Martha Rivers Ingram Commons and the Center for Student Wellbeing.