Media Inquiries
Latest Stories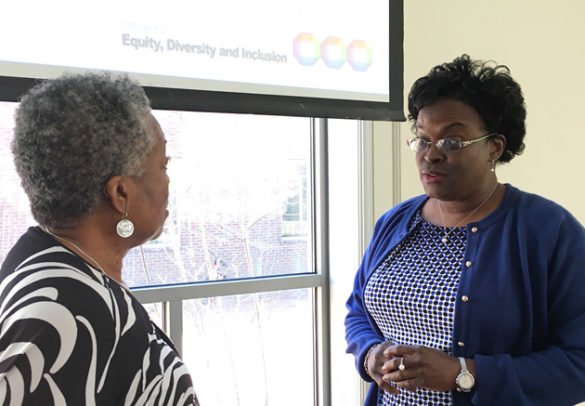 The Office for Equity, Diversity and Inclusion presents "Inclusive Excellence 101: Unconscious Bias – A New Look at an Old Dynamic." The first workshop for fall 2017 is scheduled for Tuesday, Aug. 29, from 1:30 to 3:30 p.m. at the Kissam Center, C210 Multipurpose Room.
Unconscious bias or implicit bias is commonly defined as a prejudice or unsupported judgment in favor of or against a thing, individual or group in a way that is typically considered unfair. Unconscious bias occurs automatically as the brain makes quick judgments based on past experiences, stereotypes and personal background. As a result of unconscious bias, certain people benefit and other people are penalized. Vanderbilt has sponsored multiple workshops on unconscious bias to positive feedback.
"'Inclusive Excellence 101: Unconscious Bias' is a start in addressing unconscious bias, and hopefully all within the Vanderbilt community will take the opportunity to seriously engage in these diversity workshops," Midori Lockett, staff ambassador and community liaison for Community, Neighborhood and Government Relations said. "Programs like this provide a safe space for dialogue if you are open to change and willing to delve deep to acknowledge your prejudices, learn about others and value differences." Common types of biases, group exercises, creative solutions, workshop materials and snacks are provided. Three additional workshops are scheduled for fall 2017.
Want to learn more?
Those who are interested in receiving additional training can participate in "Inclusive Excellence 201: Everyday Bias," scheduled for Wednesday, Nov. 8, from 9 to 11 a.m. at the Kissam Center, C210 Multipurpose Room. The two-hour Cook Ross workshop combines psychological and diversity approaches and will examine details on brain science; expose patterns of unconscious bias and its impact on decision-making; practice conscious awareness; consider organizational implications to mitigate the impact of unconscious bias in interactions, processes and structures; and practice strategies to engender systemic change.
"Everyone has biases. These workshops provide participants with research-based materials, strategies and exercises to proactively combat such biases for improved professional and personal relationships, more effective talent selection and management, and organizational transformation," said Sandra L. Barnes, assistant vice chancellor for equity, diversity and inclusion and a certified Cook Ross unconscious bias facilitator. "Our efforts to build the Beloved Community here at Vanderbilt mean continuing to address challenges such as unconscious bias."
Participants can register for both workshops on the EDI website.