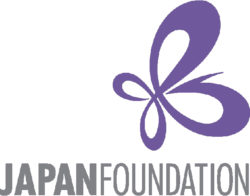 Vanderbilt may submit one application for the 2018 Japan Foundation Institutional Project Support Program. The program is designed to encourage innovative and sustained growth of Japanese studies in the United States. Grant coverage may include support for faculty, instructor or staff salaries; travel expenses; honoraria for lectures; visiting scholar support; graduate and undergraduate support; acquisition of research and teaching materials; conference and seminar expenses; and acquisition of library and digital resources. Strong consideration will be given to proposals that identify and respond to national needs in Japanese studies. Applications that create tenure or tenure-track positions in Japanese studies are especially welcome.
The award covers up to $150,000 per year for up to three years.
Eligibility requirements:
Projects must promote Japanese studies.
Projects must not be used for political, religious, social welfare or commercial activities, nor support specific doctrines or claims.
The following projects are not eligible: those in the field of medicine, manual training or natural sciences; sporting events; goodwill exchanges; international development; or tourist-oriented programs.
Art and/or language-related components may be supported if they are part of a more comprehensive Japanese studies project.
Applicants must be prepared to match the grant equally.
Proposals will be selected based on the following:
Significance within the field
Potential for lasting impact, sustainability and expansion
Cost efficiency of funding request
Interested faculty should visit https://vanderbilt.infoready4.com/#competitionDetail/1762972 to submit an application for the internal LSO competition and to find additional information about the opportunity. The deadline for the internal competition is Wednesday, Sept. 13, 2017.
Any questions about this opportunity or the LSO process may be directed to VU-LSO@vanderbilt.edu.