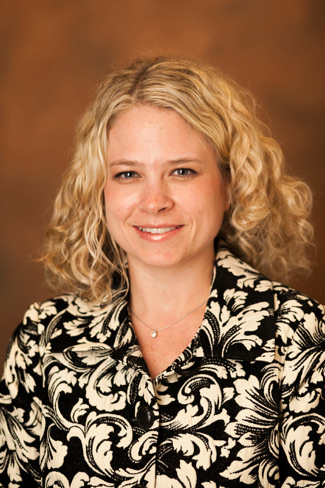 Ally Sullivan, director of real estate at Vanderbilt University, has been appointed executive director of Facilities Business Operations following a national search. In this newly created role, Sullivan will lead the fiscal, administrative and business services that support the institution-wide Facilities organization, with the goal of achieving superior performance and customer service while fostering a positive and cooperative work environment at Vanderbilt. She will report directly to Associate Vice Chancellor and Chief Facilities Officer Michael G. Perez and will serve as a core member of Facilities' senior leadership team.
"I am extremely excited about the selection of Ally Sullivan as executive director of Facilities Business Operations," Perez said. "As Vanderbilt's director of real estate, Ally has achieved impressive results in managing a diverse portfolio of strategic assets. She brings intelligence, a practical business sense, a highly collaborative leadership style and an understanding of our unique institutional environment to her new position."
Sullivan will lead Facilities' Business Operations Center, a newly created shared services unit that will offer an enhanced focus on streamlined and effective client interfaces while providing exceptional customer experiences and engagement. The BOC will collect, analyze and utilize data to drive organizational decision-making; facilitate cross-university communication among multiple stakeholders on complex facilities matters; and ensure collaborative support and communication among the departments of the Facilities organization.
"[lquote]The Business Operations Center is certain to achieve exceptional standards under Ally's leadership, contributing to a best-in-class Facilities organization," Perez said.[/lquote]
"I am thrilled to be moving into the newly created role of executive director of business operations for Facilities," Sullivan said. "I envision our department becoming a resource hub not only for Campus Planning and Construction, Plant Operations, Sustainability and Environmental Management and Real Estate, but also for our partners in the greater Vanderbilt community—a one-stop shop for all business support services related to Facilities. I am honored to have been selected and look forward to expanding my role within the organization."
Assistant Director of Vanderbilt University Real Estate Margaret Emley has been appointed interim director of real estate, effective Sept. 12.