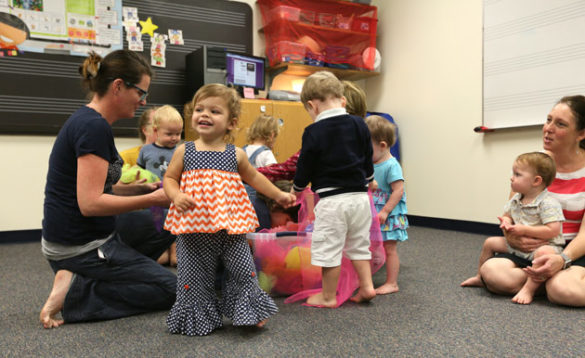 A variety of different classes for children, from infants to age 5, and their caregivers are designed to fit parents' busy schedules. Participants enjoy singing, listening, dancing, interacting socially and playing simple instruments to nurture the child's development and curiosity. From "Cuddle and Bounce" for infants to "Family Time" for toddlers, Kindermusik classes are full of joy.
Blair's program has attained Maestro status from Kindermusik and is considered to be in the top 5 percent of all Kindermusik programs nationally. Instructor Amy Alley has more than 20 years of teaching experience.
Read more about Kindermusik at Blair.
For more information, download the course brochure or call (615) 322-7651.