Media Inquiries
Latest Stories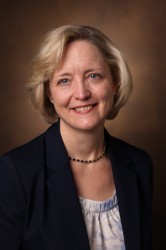 Analyzing the directions for new university big data and data science initiatives is the charge of a new working group appointed by Vice Chancellor for Academic Affairs and Provost Susan R. Wente. The Data Science Visions Working Group consists of 20 faculty members from a broad set of disciplines who will be engaged in this project over the next year and will report out to the provost and all the school and college deans, including Jeff Balser, president and CEO for Vanderbilt University Medical Center and dean of the School of Medicine.
Vanderbilt's scientific and scholarly efforts in big data and data science are diverse, ranging from transportation systems and structural biology to "smart" applications and educational neuroscience, just to name a few.
"Big data and data science form a natural hub for collaboration across disciplines and among our schools and colleges. Our compact campus and One Vanderbilt culture allow discoveries and advances in data science to flourish," Wente said. "To ensure that we are positioned for continued success, this working group will develop a vision for the university that will chart the path ahead in this exciting new field."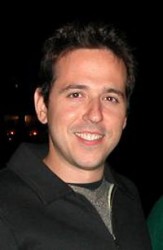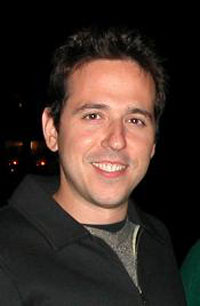 The committee will be co-chaired by Andreas Berlind, associate professor of physics and astronomy and director of graduate studies for astrophysics, and Yu Shyr, the Harold L. Moses Professor of Cancer Research, professor and incoming chair of biostatistics, professor of biomedical informatics, professor of cancer biology, professor of health policy and director of the Center for Quantitative Sciences.
"Andreas and Yu are the right people to lead this effort for the university as they are also spearheading a Trans-Institutional Program award this year that will bring together faculty and students from across campus to further explore big data and data science," Wente said. "I appreciate their enthusiasm and willingness to engage the Vanderbilt community, and I look forward to working with them and the committee."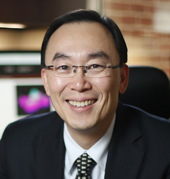 Wente has charged the group with conducting an analysis and collecting feedback to identify thematic research areas and educational programs to advance as well as highlight opportunities for cross-campus coordination. The committee will begin meeting at the start of the fall semester and is expected to deliver a draft report to the provost in the spring. An executive summary is to be released for feedback thereafter, with a final report and action plan targeted for August 2018.
The committee members are:
Hiba Baroud, assistant professor of civil and environmental engineering and director of graduate recruiting for civil engineering
Gregory Barz, professor and chair of musicology and ethnomusicology and associate professor of religion
Andreas Berlind (co-chair), associate professor of physics and astronomy and director of graduate studies for astrophysics
Marisa Cannata, research assistant professor of leadership, policy and organizations
Jason Grissom, associate professor of public policy and education
Emily Hodges, assistant professor of biochemistry
J. Kelly Holley-Bockelmann, associate professor of physics and astronomy and director of the Fisk-Vanderbilt Masters-to-PhD Bridge Program
Craig Lewis, Madison S. Wigginton Professor of Management and professor of law
Brad Malin, professor of biomedical informatics, professor of computer science and associate professor of biostatistics
Dave Michelson, assistant professor of the history of Christianity and assistant professor of history
Tom Palmeri, professor of psychology
Mariann Piano, professor of nursing and senior associate dean for research in the School of Nursing
J.B. Ruhl, David Daniels Allen Distinguished Professor of Law, director of the Program in Law and Innovation and co-director of the Energy, Environment and Land Use Program
Doug Schmidt, Cornelius Vanderbilt Professor, professor of computer science, professor of computer engineering and associate chair of the Department of Electrical Engineering and Computer Science
Yu Shyr (co-chair), the Harold L. Moses Professor of Cancer Research, professor and incoming chair of biostatistics, professor of biomedical informatics, professor of cancer biology, professor of health policy and director of the Center for Quantitative Sciences
Seth Smith, associate professor of radiology and radiological sciences, associate professor of biomedical engineering and associate professor of ophthalmology and visual sciences
Sonya Sterba, associate professor of psychology and human development
Matt Tyska, Cornelius Vanderbilt Professor of Cell and Developmental Biology
Yevgeniy Vorobeychik, assistant professor of computer science, assistant professor of computer engineering, and assistant professor of biomedical informatics
Steve Wernke, associate professor of anthropology