Media Inquiries
Latest Stories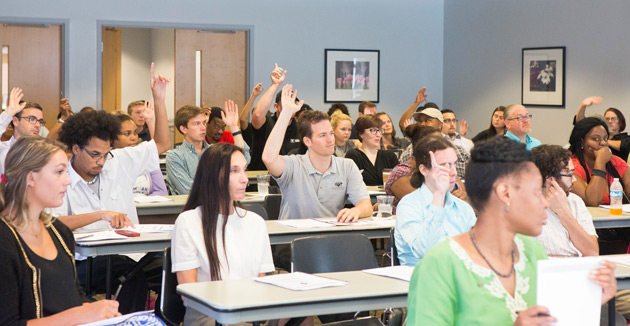 Change is an inevitable part of our lives. How we deal with it has a major impact on our productivity and satisfaction.
In this workshop presented by Human Resources, we will discuss the five stages people go through during times of change, as well as practical ways to navigate those stages and deal with the anger, pressure and stress that change can produce.
You will gain helpful tools and strategies for dealing with the stress and anxiety that change can produce.
"Dealing with Change" Workshop
Wednesday, Aug. 23
9 a.m. to noon
Baker Building, 10th Floor Conference Room
By the end of the workshop, you will be able to:
Determine where you are in the stages of change.
Develop strategies to make the best of your changes.
Reframe anxiety about a change into opportunities to learn and grow.
Use a stress reduction tool to help you with a current change.
Create an action plan for next steps around a current change.
The fee for this workshop is $60.
For payments processed by journal entry: Please email Jerri Gadson: Class title, class date, registered staff member's name, amount, five-digit charge account number and cost center number, with the cost center approver copied on it.
Please register for the workshop on the Learning Exchange:  https://learningexchange.ea.vanderbilt.edu/#/courses/ilt/31226
Questions? Call (615) 322-8320 or email clair.brigman@vanderbilt.edu