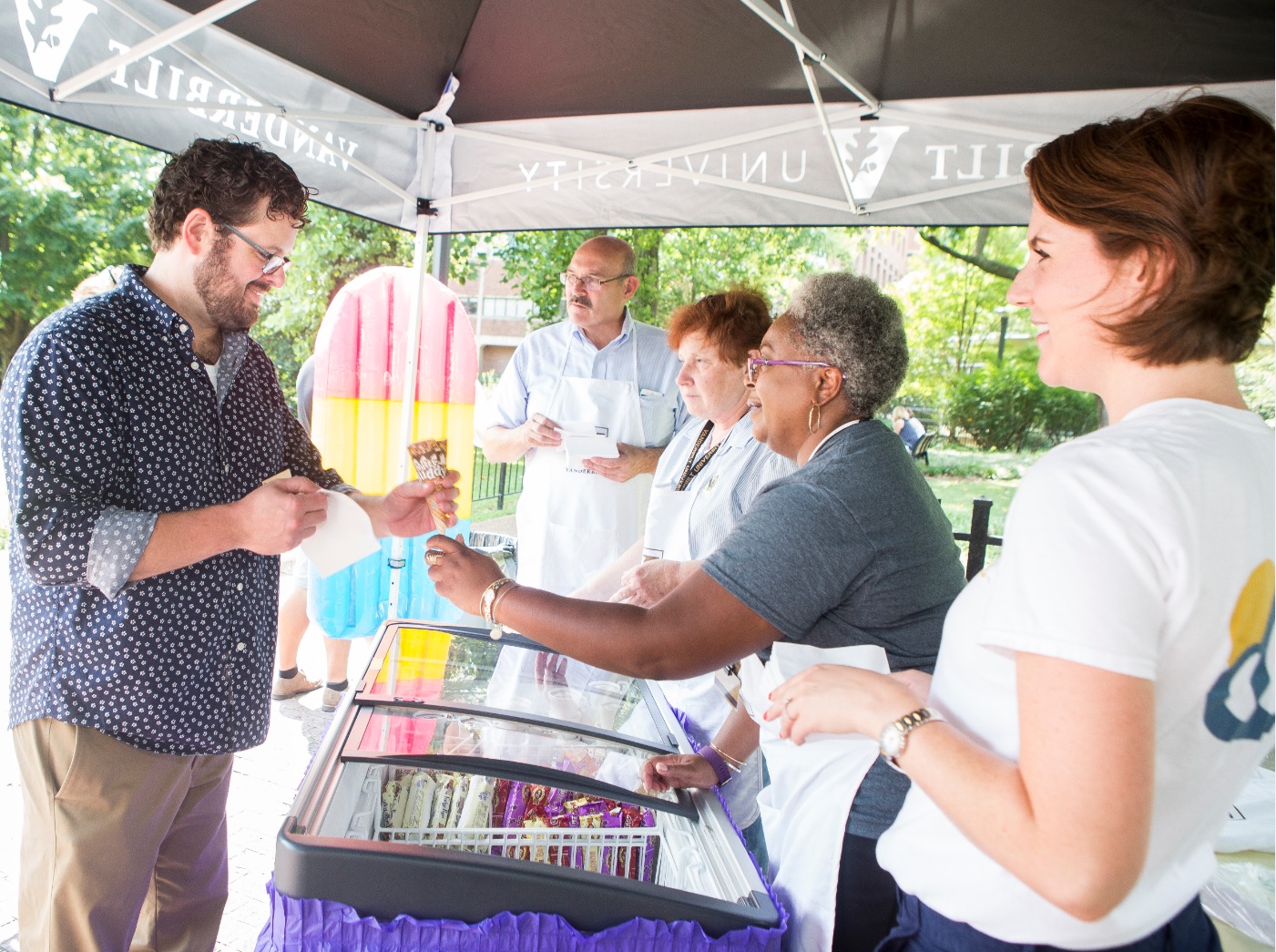 Free ice cream and other frozen treats were a pleasant addition to the sunshine and warm breeze during Vandy Chills on Aug. 10.
Vanderbilt University employees cooled off with their frozen treats and enjoyed the company of colleagues on Library Lawn while the Vandy Chills ice cream truck made stops across campus, including Wyatt Center/East Hall, Magnolia Circle, the Engineering & Science Building and the Baker Building. SkyVU staff members were on hand with SkyVU napkins. Nearly 3,700 frozen treats were given out to Vanderbilt University employees during the event.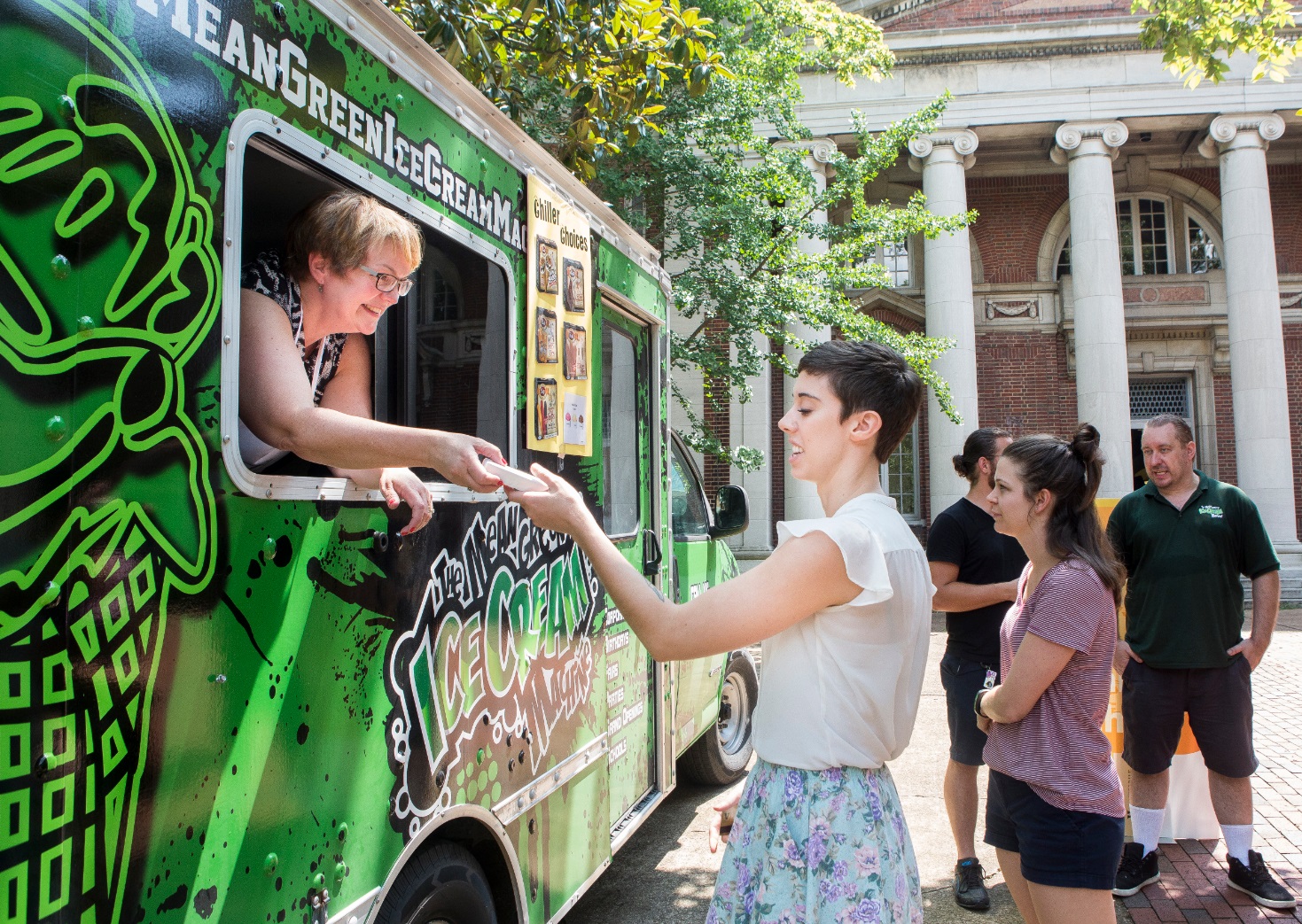 Vandy Chills had a stellar turnout of volunteers, including administrators Vanessa Beasley, Tina Smith, John Lutz, Audrey Anderson, Steve Ertel and Valerie Hotchkiss. A special thanks also goes to the Vanderbilt University soccer program staff and other much-appreciated employees.
If you're interested in volunteering for future Vanderbilt University events, check out the Vanderbilt University Event Volunteers page for more information.
Visit the Employee Appreciation events gallery for more photos of Vandy Chills and other past events, and check out the Employee Appreciation website to learn more about upcoming events.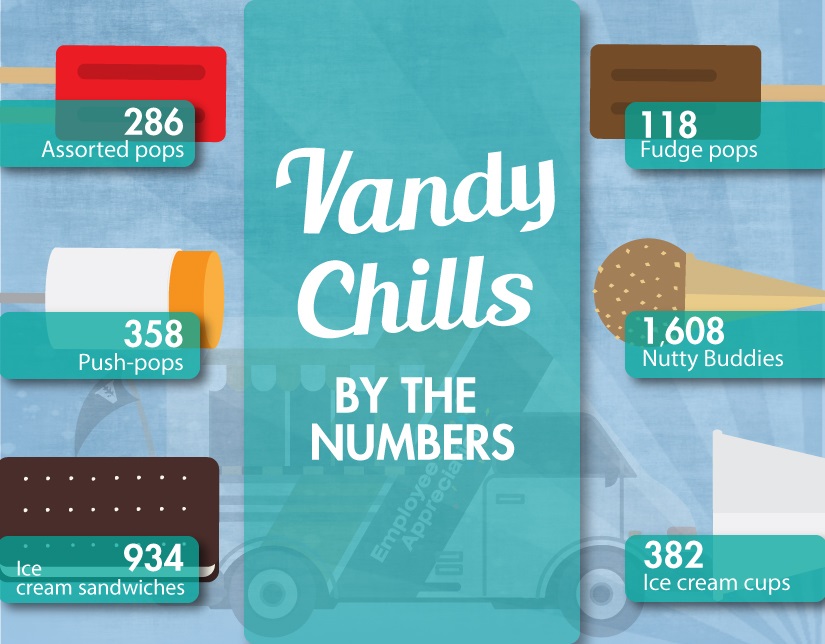 Contact: Philip Draude, communications coordinator, Human Resources