Holly Tucker, professor of French and professor of medicine, health and society, is familiar with that "overwhelmed" feeling at the library. For her, though, it happens at specialty collections in Paris while surrounded by tomes of 17th-century French manuscripts.
In the latest edition of The Zeppos Report, Vanderbilt University Chancellor Nicholas S. Zeppos interviews Tucker about the complex infrastructure of her scholarship.
"It's a muddy mess, isn't it?" Tucker cheerfully exclaims.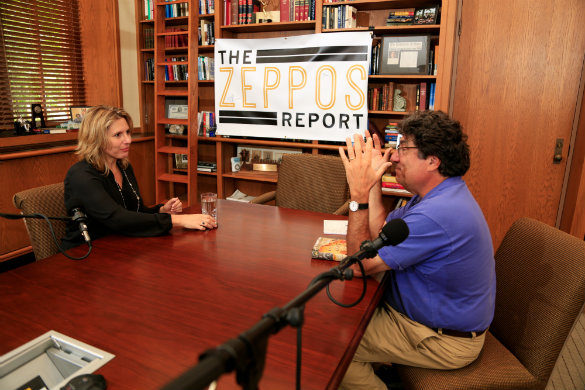 Tucker's latest full-length work, City of Light, City of Poison: Murder, Magic, and the First Police Chief of Paris, was released earlier this year to critical acclaim. It ventures deeply into the records of police chief Nicolas de la Reynie as he works to clean up the streets of Paris and protect the legacy of King Louis XIV—the Sun King.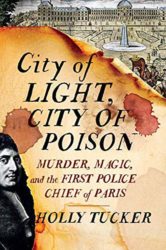 In her conversation with Zeppos, Tucker punctuates the importance of bringing these historical documents to general audiences. "These are the types of stories about history that could draw readers from outside our small group of scholars," she says.
Tucker, a 2012 recipient of the Chancellor's Award for Research, also reflects upon the directions in which her intellectual curiosity has taken her. She embraces the trans-institutional culture of learning at Vanderbilt and consistently seeks out opportunities to collaborate with various academic communities across the university. One such journey brought her back into the classroom as a student in the Master of Public Health program.
"There are a lot of people who are a lot smarter than I am that have a lot of things to teach me," she says. "I'm as much a student as I am a teacher."
Tucker sat down with the chancellor in his office shortly after returning from summer research in the south of France. The interview took place July 25, 2017.
The podcast is available on SoundCloud, Stitcher, Google Play, iTunes, YouTube and The Zeppos Report website.
Read an excerpt from Holly Tucker's City of Light, City of Poison in the Summer 2017 issue of Vanderbilt Magazine here.