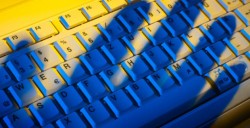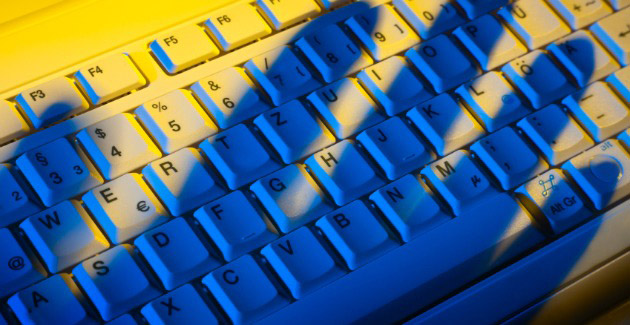 In response to the many phishing attacks targeting Vanderbilt email accounts, Vanderbilt University has subscribed to Microsoft Exchange Online Advanced Threat Protection (ATP). The program will launch Monday, Aug. 28, and will provide more protection to all Vanderbilt users from malicious attachments and links originating from external email addresses.
Exchange Online ATP is an email filtering application to help mitigate malware and virus infiltration within an organization and blocks threats when detected. ATP will only protect against emails from addresses outside of Vanderbilt, but a plan is in place to eventually extend this service to internal addresses. While the application acts as an additional layer of protection, it is still crucial that users exercise caution whenever clicking on links or attachments.
Today, users are able to freely click on links within emails. With ATP, users will be redirected to a warning page if the database determines a link to be malicious. The following screenshots illustrate 1) how a link filtered through ATP will appear and 2) the warning page users will see if the database determines a link to be malicious. If users see a warning page after clicking on a link that they believe is not malicious, they should call the VUIT Help Desk at (615) 343-9999 to investigate the link.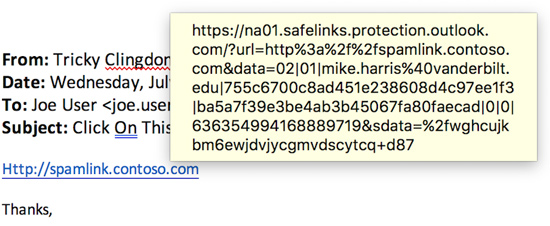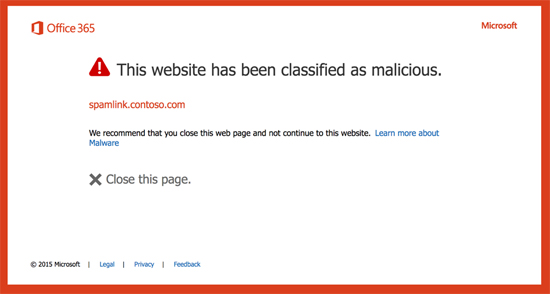 If a user is sent an email that contains a malicious attachment, ATP will deliver the email with a message noting that the malicious attachment has been removed.
For more information, visit the VUIT website.