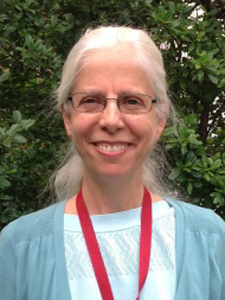 Catherine Fuchs, director of the Psychological and Counseling Center (PCC), will transition from her role as center director to return to child and adolescent specialty care in her capacity as faculty in the Department of Psychiatry and Behavioral Sciences, where she will continue to offer her expertise in high-acuity special psychiatric care.
Adriana Kipper-Smith, assistant director of clinical services at the PCC, will serve as interim director for the center for the 2017-18 academic year.
"I am deeply grateful for Cathy's unwavering commitment to student wellness and am pleased she will continue to offer her expertise as part of the Vanderbilt community. In a landscape of increasing acuity, she has worked to introduce notable evidence-based practices that have made a significant impact at the PCC and for our students," Cynthia Cyrus, vice provost for learning and residential affairs, said.
Fuchs joined the PCC as director in 2012 after serving as chief of the Child and Adolescent Psychiatry Division and training director for both the Child and Adolescent Psychiatry program and the General Psychiatry program at Vanderbilt University Medical Center. In her roles at VUMC she worked to teach new physicians to expand recognition of and sensitivity to culture as an integral part of health care. Fuchs has said that this recognition and sensitivity is an aspect of health care "that needs consistent attention and growth," and she applied this belief to her work at the PCC. She developed a diversity committee to guide and challenge all staff and faculty at the PCC in the dynamic process of cultural awareness and respect for diversity and hired an access and inclusion coordinator to help develop resources for students from diverse backgrounds on campus.
Her work as PCC director has led to a strong student-centered practice that addresses care and advocacy for the individual. She developed the center into a multidisciplinary clinical site with specialized treatment teams for the care of students with complex needs, including the treatment of eating disorders, substance use and trauma. Her team has worked to develop treatment plans for unique student needs, and she established a satellite clinic at the Student Health Center to foster collaborative care.
"[lquote]Dr. Fuchs' partnership in addressing student needs has been invaluable.[/lquote] Through collaboration with the Student Health Center, the Center for Student Wellbeing and many campus partners, the PCC has been able to extend services beyond its walls to students from a range of backgrounds who have varying levels of comfort with mental health support," Mark Bandas, associate provost and dean of students, said.
To extend its services into the campus community, the PCC offers educational workshops, seminars, and "Let's Talk," a drop-in support service, at multiple campus locations. The strategy is part of the center's overall goals of helping students reduce risks to health and well-being, lessen the impact of acute psychological distress or illness, and minimize the impact of ongoing or persistent psychological distress or illness.
Fuchs' advocacy and commitment to addressing mental health needs is based on a wealth of experience—largely in service to the Vanderbilt and Nashville communities—and her notable research. She attended Vanderbilt as an undergraduate, graduated from Vanderbilt Medical School, and did her residency in psychiatry and a fellowship in child and adolescent psychiatry at VUMC. She has held numerous academic and hospital and university appointments, including vice chair for education for the Department of Psychiatry, division chief for Child and Adolescent Psychiatry, and master clinical teacher at the School of Medicine. She also has published numerous journal articles, book chapters and manuscripts.
"We are thrilled to have Dr. Fuchs continue her work at the Vanderbilt University Medical Center as she transitions from her role at the PCC. We look forward to her further contributions to the field of psychiatry and to establishing best practices for providing compassionate, effective care," Stephan Heckers, chair of the Department of Psychiatry and Behavioral Sciences, said.