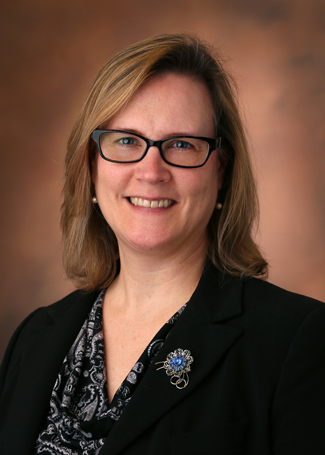 Roberta Bell, who has led Vanderbilt's institutional research arm since 2003, will retire from the university July 31. As executive director of the Vanderbilt Institutional Research Group (VIRG), Bell has overseen the data-gathering and analysis efforts that help inform critical campus decision-making and planning in areas such as admissions, financial aid, curriculum, enrollment management, staffing, student life, finance, facilities, athletics and alumni relations.
VIRG was established in January 2001 to coordinate institutional research at Vanderbilt and to facilitate the collection, integration and distribution of strategic information. Since then—and largely due to Bell's leadership—VIRG has grown beyond traditional institutional research to include data governance, operational reporting, business intelligence, data integrity and warehousing efforts.
In addition, Vanderbilt was named the host institution for the Association of American Universities Data Exchange in 2012. AAUDE is a public service organization comprising more than 60 public and private research universities in the United States and Canada whose purpose is to improve the quality and usability of information about higher education. AAUDE collects a wide range of institutional data to allow its member institutions to better understand how they compare to their peers. Bell was honored in May 2017 with the AAUDE's Distinguished Service Award.
"In the dynamic and rapidly evolving environment of higher education, academic vision and strategic planning must be grounded in reliable information," Provost and Vice Chancellor for Academic Affairs Susan R. Wente said. "VIRG has played a vital role in the creation and implementation of Vanderbilt's Academic Strategic Plan and continues to offer critical support to the university's vision for the future.
"[lquote]I am deeply grateful for Roberta's 14 years of service at Vanderbilt," Wente said. "She has built and led one of the nation's leading institutional research groups, as reflected by her recent award from the AAUDE. She will leave us in a tremendously strong position."[/lquote]
Bell received her M.A. and Ph.D. in sociology from Indiana University and her bachelor's degree from the University of Washington. Before coming to Vanderbilt, she served as director of institutional research at Central Arizona College and as senior institutional research analyst at Indiana University. In addition to leading all VIRG projects and staff, Bell has chaired Vanderbilt's Institutional Data Governance Committee with responsibility to the vice chancellors for that effort across the institution.
"Roberta has built VIRG into a top-shelf research and analytics shop. Under her leadership, we have a tremendously talented team that brings numerous data sets together to answer critical institutional questions," Douglas L. Christiansen, vice provost for university enrollment affairs and dean of admissions and financial aid, said. "Before we make any critical enrollment decision, we first work with VIRG to see what the data tells us. Vanderbilt's enrollment success—as evidenced by our large increases over the past decade in applications, SAT and ACT scores, class rank, ethnic diversity, socioeconomic diversity, first-generation enrollment, student leadership and engagement—can in large part be credited to Roberta's leadership and the entire VIRG team."
Wente has named Richard J. Iannelli, senior associate director of research and analytics, to serve as interim executive director of VIRG. Iannelli came to Vanderbilt in 1998 to attend the Vanderbilt/VAMC Medical Center professional psychology internship. He then worked as a staff psychologist at the Vanderbilt Psychological and Counseling Center until moving to institutional research in 2001. His areas of focus within enrollment management have included analytics regarding undergraduate financial aid, admissions and student performance.