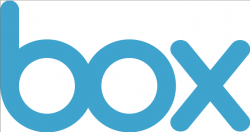 On Sept. 8, Box.com will upgrade all accounts to a fresh look and feel that will include other improvements based on customer feedback. As of July 11, users have the option to select this new Box experience for their account. Data and core functionality will remain the same; however, how users access certain features will change.
Improvements include:
More accessible view of files or folders marked as favorites
Option to set default view to favorites
Filter by file type, date modified, file owners, or custom metadata using more dynamic menus
Larger thumbnail view
New content preview capabilities, including support for 3D file types
To learn more, watch a short demo and participate in training sessions.