Media Inquiries
Latest Stories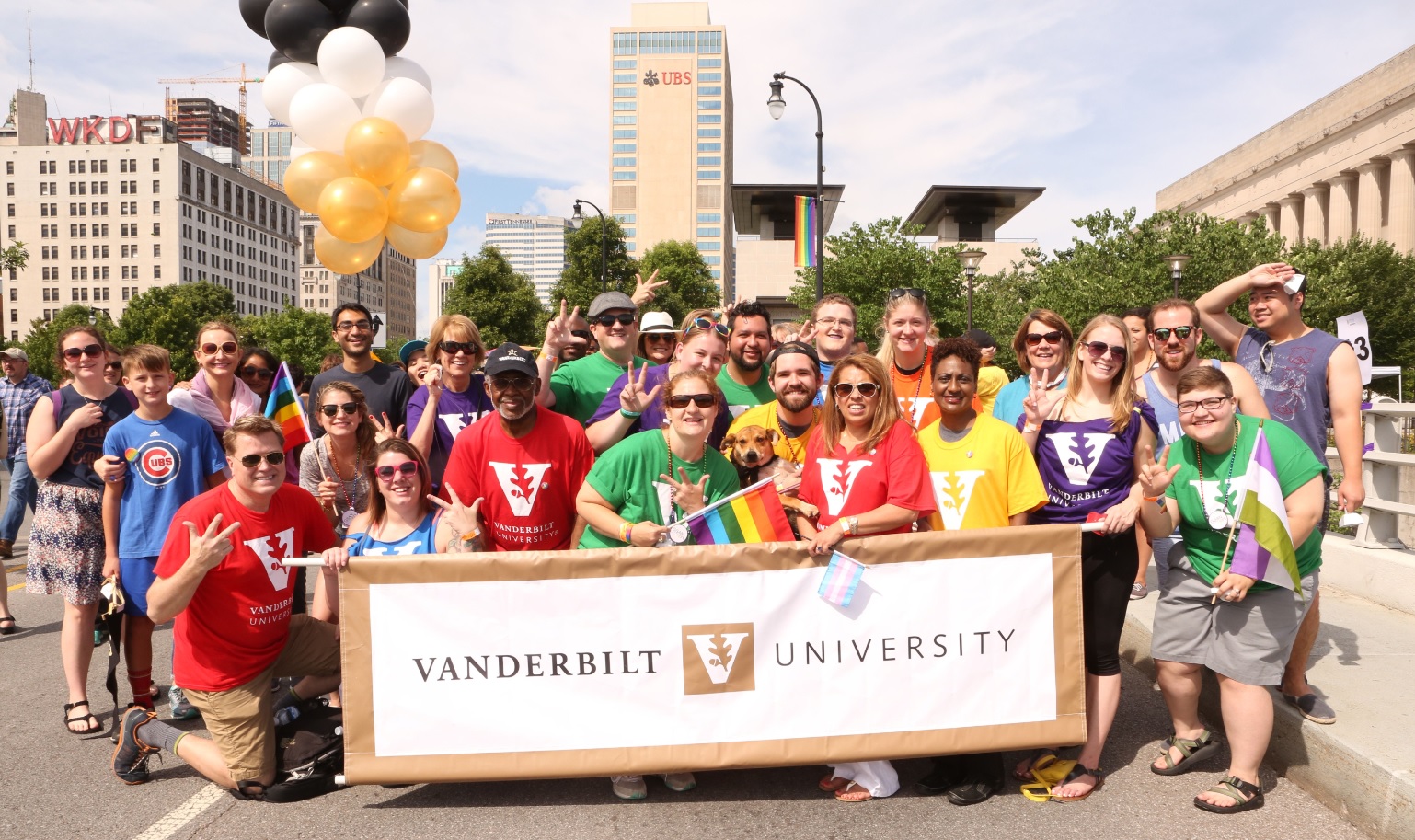 Vanderbilt University colleagues and friends gathered among thousands June 24 to celebrate at the Nashville Pride Equality Walk. The walk featured colorfully dressed participants, marching bands and other community groups.
The Vanderbilt University diversity group also had the privilege of walking with Dr. George Hill, former vice chancellor for equity, diversity and inclusion, who attended the event to support the LGBT community. The beautiful Saturday morning was filled with an amazing atmosphere that soared across downtown Nashville as participants raised their flags high and began their walk at Union Street.
"The Equality Walk is truly a sight to behold," said a walk participant. "The LGBT community has made strides through the years in so many great ways, and we look forward to the event every year."
The first Nashville Pride Festival took place in Centennial Park in 1988. Twenty-nine years later, the festival boasts more than 20,000 in attendance. The city of Nashville continues to bring inclusion and diversity to the community of which Vanderbilt University is proud to be a part.