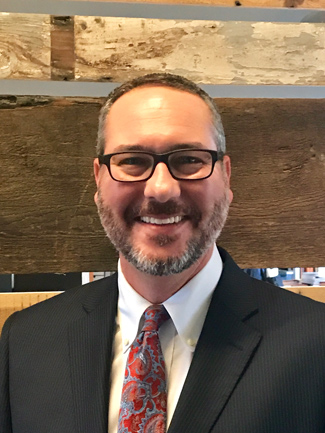 Following a committee-led search, Provost and Vice Chancellor for Academic Affairs Susan R. Wente has named Brian L. Heuser the new faculty director of the Ingram Scholarship Program.
"In his service to Vanderbilt, Brian has demonstrated an outstanding commitment to mentoring and guiding our undergraduate students. I look forward to watching him lead the Ingram Scholarship Program with this exemplary devotion to student growth and development," Wente said.
Established in 1993 by E. Bronson Ingram, the Ingram Scholarship Program was founded with a mission to support students who exhibit a willingness and ability to combine a successful professional career with a lifelong commitment to solving critical societal problems. Ingram served as chairman of the Vanderbilt Board of Trust from 1991 until his passing in 1995.
[lquote]"I am honored to take on the role of faculty director, and I do so with a tremendous sense of admiration for the profound history of the Ingram Scholarship Program,"[/lquote] Heuser said. "Advancing undergraduate education—in curricular, mentoring and co-curricular capacities—has been a central theme of my work here at Vanderbilt for the last decade. This opportunity represents a great privilege as I continue to focus on building highly engaged communities of philanthropy-oriented scholars and leaders."
Heuser, who is assistant professor of the practice of international education policy in the Department of Leadership, Policy and Organizations, will serve as the chief administrator and spokesperson for the Ingram Scholarship Program. Reporting to Vice Provost for Learning and Residential Affairs Cynthia J. Cyrus, he will oversee all aspects of the program's activities and operations, including the selection of Ingram Scholars, development of seminars and workshops, and supervision of the scholars' fulfillment of program requirements.
Heuser also will be responsible for fostering continued engagement with Ingram Scholarship Program alumni and members of the Ingram family. The robust Ingram Scholar alumni network, consisting of some 228 Vanderbilt graduates, remains engaged in program activities through regular reunions and student mentorship opportunities. The hallmark program also remains a priority for the Ingram family, who since 1993 has continued to offer guidance and support and actively engage with current Ingram Scholars and alumni.
"With thanks to the commitment and dedication of the Ingram family, as well as the devoted leadership of previous faculty directors, the Ingram Scholarship Program represents one of the most revered and respected programs at Vanderbilt. I am confident that the program will continue to flourish under the direction of Brian," Cyrus said.
Marshall C. Eakin, professor of history, was honored as the outgoing faculty director of the Ingram Scholarship Program at a reception April 19. "I am very pleased that Brian Heuser will become the next faculty director of the Ingram Scholarship Program. Brian will bring great energy and commitment and a strong student-centered approach to this exceptional group of 50 undergraduates. His expertise in international education, philanthropy and leadership will surely enrich this signature Vanderbilt program," Eakin said.
Ann Neely, associate professor of the practice of education in the Department of Teaching and Learning, served as faculty director from the inception of the role in 1994 until Eakin began his service in 2009.
For more information about the Ingram Scholarship Program, visit vanderbilt.edu/ingram.