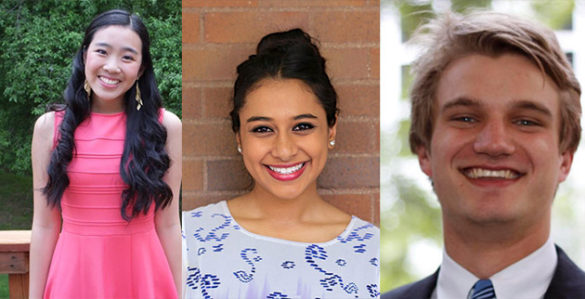 As part of their public policy class in Human and Organizational Development (HOD 2700), Peabody College students Abby Wei, Paul Garrard and Zainab Khan developed a Vanderbilt Green Fund proposal to install sensory detectors in the stairways of residential buildings on campus to conserve energy and increase safety.
The sensors will dim stairways to 90 percent until they detect movement from exits or entrances, when the sensors will turn lights on to full capacity. The $50,000 awarded to fund the proposal will likely be used for stairways in Morgan-Lewis or the Stevenson Center.
The Vanderbilt Green Fund sets aside monies for sustainability projects proposed by students or faculty.
by Jane Sevier