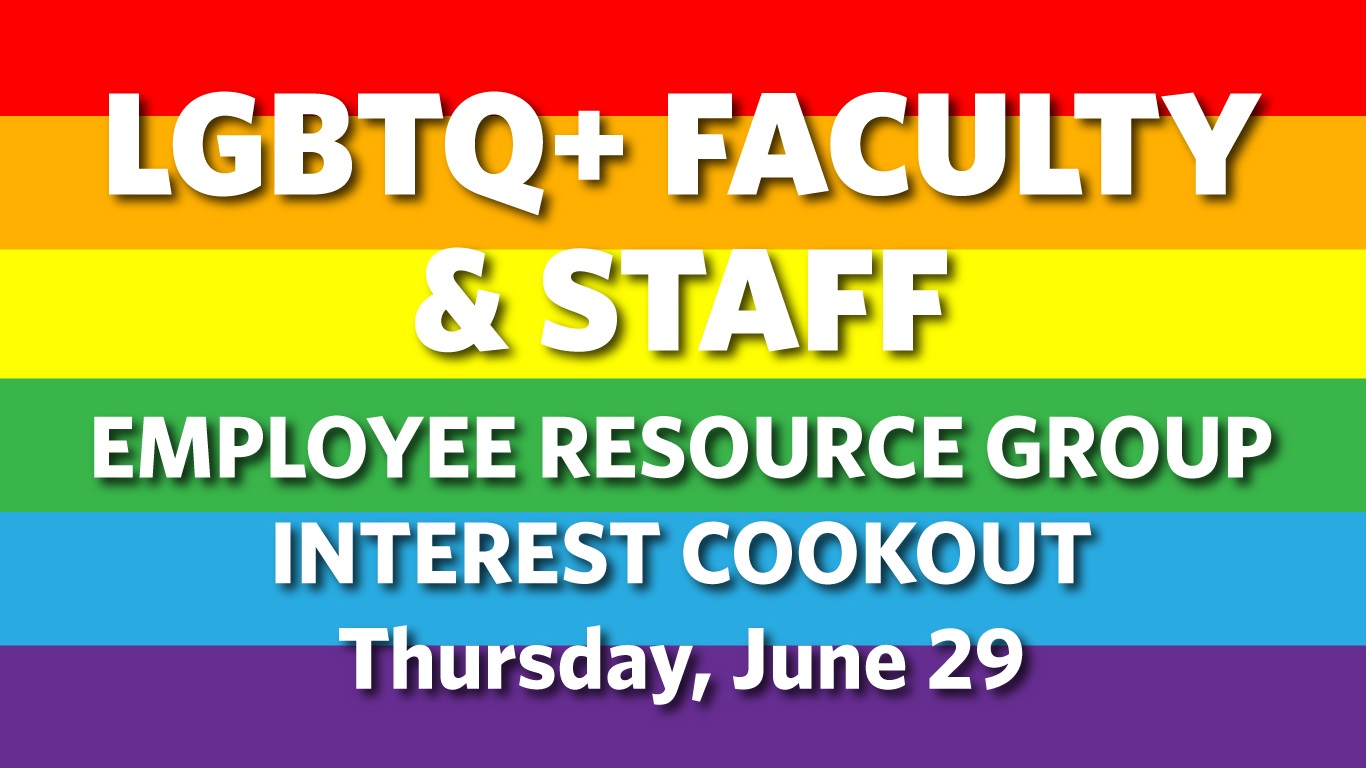 Join the Vanderbilt University Office of LGBTQI Life as we explore interest in a faculty and staff employee resource group.
An interest cookout is set for Thursday, June 29, from 5 to 7 p.m. Enjoy hot dogs and veggie burgers at the K.C. Potter Center at 312 West Side Row. This will be a great opportunity for the Vanderbilt LGBTQI community and the allies who share their common interests to come together and support one another.
Being part of such a diverse and inclusive group contributes to a strong sense of one community at Vanderbilt University. We encourage all faculty and staff to come out and share your thoughts.
Feel free to print this flier to post in your area. For questions and to RSVP, contact JoAnne Wesner, (615) 343-2383.