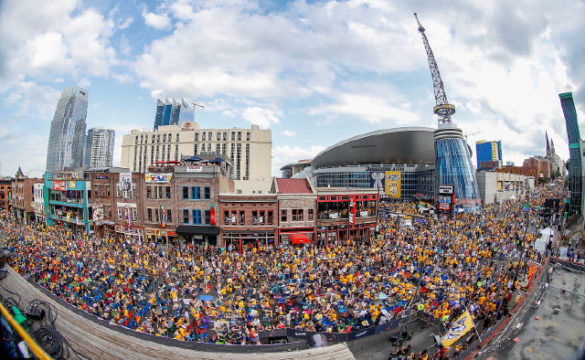 You might think that being the official photographer at an NHL game – especially the playoffs – is a glamorous job.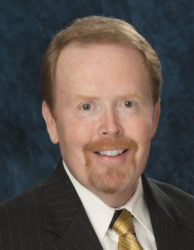 You would be wrong, says John Russell, the affable longtime Vanderbilt senior photographer and even longer-tenured official photographer for the Nashville Predators. Russell was along for the wild and somewhat unexpected ride the Predators took to the Stanley Cup Finals this past season. The journey ended when the Pittsburgh Penguins defeated the Predators 2-0 in Nashville on June 11 to win a best-of-seven-games series.
"In Pittsburgh, they had me sitting on a crate customized to fit on the steps to provide a little comfort," Russell said. "If you are going to shoot hockey photos from ice level, you might want to take some yoga classes."
Things are freer in the Bridgestone Arena in downtown Nashville, where Russell has more room to maneuver in the area behind the hole cut in the Plexiglas for his camera. He is occasionally allowed to put remote cameras in both teams' nets and can ramble around the stands searching for good angles.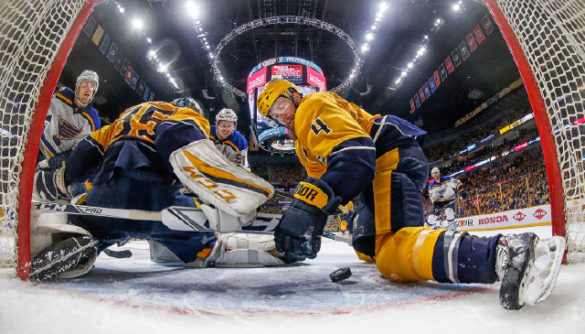 "I've had pucks come through my hole," Russell said. "I've never taken a direct shot, but sometimes a puck comes over the top of the glass and hits me. It still hurts."
Russell, who came to work at Vanderbilt in 2007, is one link between the university and the Predators, but relations have always been good since the hockey team came to Nashville in 1998. Vanderbilt University Medical Center is an official sponsor of the Predators, and its sports medicine physicians are the official medical providers for the team. Predators have often visited patients and raised more than $1 million for the Monroe Carell Jr. Children's Hospital at Vanderbilt since the franchise's conception.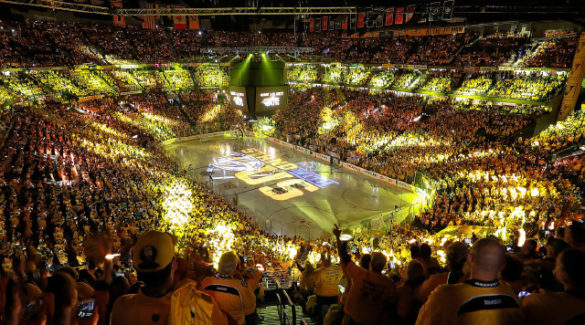 Beginnings
Russell grew up in Franklin, Ky., and got his start as a photographer in high school. He worked for the weekly Franklin Favorite in his hometown, and graduated from Western Kentucky University with a degree in photojournalism. After a stint at the Buffalo News, he headed back to Nashville for a job at the daily Nashville Banner, where he worked until the newspaper stopped publishing in 1998.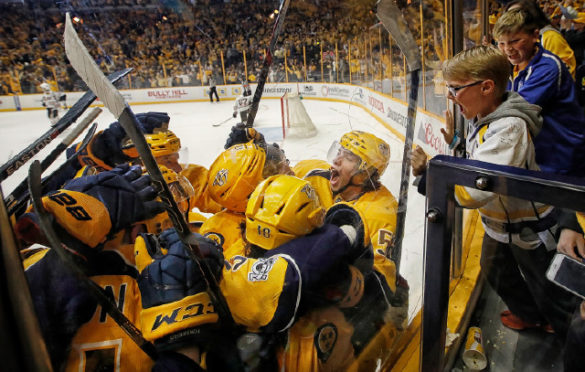 Russell is a redheaded fixture at Vanderbilt sporting events. He covers all home basketball, football and baseball games. He has also worked for The Associated Press shooting the Tennessee Titans, country music stars and breaking news.
"I've been shooting for the Country Music Association (a trade organization which promotes country music) for 20 years," he said. "My favorite country music star to photograph is Dolly Parton, because she is such a wonderful person to be around."
Near Miss
Russell was shooting for The Associated Press during the famous Music City Miracle, a stunning last-play victory by the Titans over the Buffalo Bills on Jan. 8, 2000. Unfortunately for him, Russell was busy shooting dejected players on the Tennessee sidelines when it happened.
"I'm just shooting guys with their heads down when I looked up at the Jumbo Tron and I see a Titan running down the field," he said. "I rushed to get into position to shoot it, but it was way too late."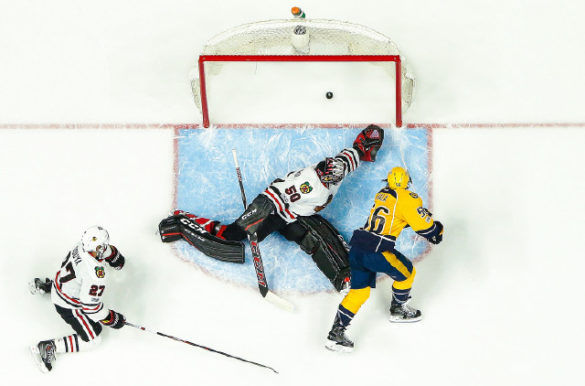 He was better positioned in Savannah, Tennessee, on Dec. 5, 2007, when he captured the jubilation of Brandon Day of the Fighting Carroll Saints of Montana after beating the Sioux Falls Cougars 17-9 in an NAIA championship game. That shot of a mud-covered Day made the cover of Sports Illustrated annual Year in Pictures edition.
"I mean it was a rain-soaked game," Russell said. "The players were standing in ankle deep water on the sidelines."
He's also shot a cover photograph for the children's version of Sports Illustrated. That was of P.K. Subban when he was traded to the Predators for Shea Weber last year.
This year
During the Stanley Cup series between the Predators and the Penguins, Vanderbilt teamed up to support their fellow "gold" team. There were photos and videos featuring Vanderbilt Chancellor Nicholas S. Zeppos, baseball coach Tim Corbin, football coach Derek Mason and athletic director David Williams. The videos ran on Vanderbilt's social media platforms. Banners were put up in Vanderbilt Stadium, Hawkins Field and the McGugin Center.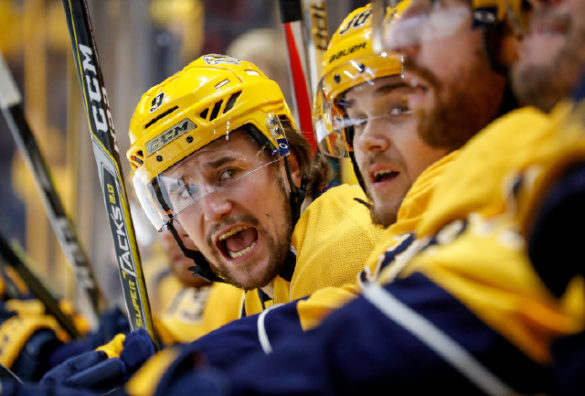 Russell was partially responsible for a popular video, which teamed Predators mascot Gnash with Vanderbilt's Mr. C.
"I got in touch with the (Predators) team mascot and we invited him over to a little video shoot with Mr. C. in support of the Predators' success in the playoffs," Russell said. "I thought that was really cool, Vanderbilt showing their support for the Predators."