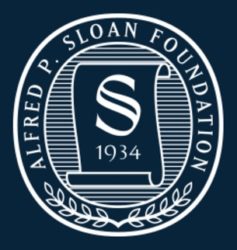 Vanderbilt may nominate up to three faculty members per department for the 2018 Sloan Research Fellowships. These two-year fellowships are awarded yearly to 126 researchers in recognition of distinguished performance and a unique potential to make substantial contributions to their field. Awards total $65,000 for a period of two years.
Eligibility Requirements:
Candidates must hold a tenure-track (or equivalent) position that includes a yearly teaching requirement.
Candidates must hold a Ph.D. (or equivalent) in one of eight fields of research: chemistry, computational and evolutionary molecular biology, computer science, economics, mathematics, neuroscience, ocean sciences or physics
Candidates' most recent Ph.D. (or equivalent) must have been awarded on or after Sept.1, 2011.
Successful candidates for a Sloan Research Fellowship generally have a strong record of significant independent research accomplishments that demonstrate creativity and the potential to become future leaders in the scientific community. Nominated candidates are normally below the rank of associate professor and do not hold tenure, but these are not strict requirements. In keeping with the Alfred P. Sloan Foundation's longstanding support of underrepresented minorities in the sciences, the foundation strongly encourages the nomination of qualified women and minority candidates.
Interested faculty should visit https://vanderbilt.infoready4.com/#competitionDetail/1760860 to submit an application for the internal LSO competition and to find additional information about the opportunity. The deadline for the internal competition is Friday, July 14, 2017.
Any questions about this opportunity or the LSO process may be directed to VU-LSO@vanderbilt.edu.