Media Inquiries
Latest Stories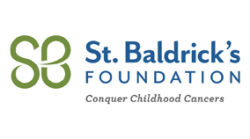 Vanderbilt (VU and VUMC, collaboratively) may nominate one candidate for the 2018 St. Baldrick's Foundation Fellowship Awards.
The St. Baldrick's Foundation is a nonprofit organization raising funds for childhood cancer research. St. Baldrick's Fellowships are granted for two years of a medical pediatric oncology research fellowship (3rd and 4th, or 4th and 5th years). The fellow award will begin July 1, 2018, and will be used toward the fellow's salary and benefits only. Fellows will be awarded the normal PGY-level salary for their institution, capped at $75,000 per year for two years, with up to an additional 30 percent for fringe. (Total yearly maximum is $97,500.) An additional year of funding is possible, based upon the demonstration of need and significant accomplishment.
Current funding priorities are divided into four categories:
New discovery research
Translational research and early phase clinical trials
Phase III clinical trials and infrastructure support of participating institutions
Education of new pediatric oncology researchers
Eligibility:
Applicants should hold an M.D. or D.O. degree by the date the grant becomes effective.
Applicants must be employed by an academic or nonprofit research institution or laboratory.
Fellows must have completed at least two years of fellowship training before becoming a St. Baldrick's fellow.
Applicants must have a fellowship mentor who provides supervision, facilities and research support at an American Board of Pediatrics-approved fellowship program in Pediatric Hematology/Oncology.
Applicants need not be American citizens; however, they must be associated with an American Board of Pediatrics-approved fellowship program, or equivalent training.
Eligible candidates interested in being considered as Vanderbilt's nominee must submit the following (in PDF format) to LSO@vanderbilt.edu  by 5 p.m. on Wednesday, June 21, 2017: 
Brief (two-page maximum) research plan, including summary budget;
Brief statement of support from department chair/center director; and
CV or NIH Biosketch.
Submissions should reference the program name in the subject line of the email. Once received, all proposals will be forwarded to a joint internal review committee that will choose the final nominee by July 1, 2017. The chosen nominee will submit an LOI to the Foundation by its July 7, 2017, deadline and a full application by its Aug. 31, 2017 deadline. For additional details, please view the full grant guidelines.
If you have any questions about the sponsor or its interests and priorities, please contact the following individuals:
VU: Hilda McMackin, research development program manager, Office of the Vice Provost for Research, (615) 875-2716
VUMC: Megan Smallwood, program manager, Office of Research, (615) 875-7529