Media Inquiries
Latest Stories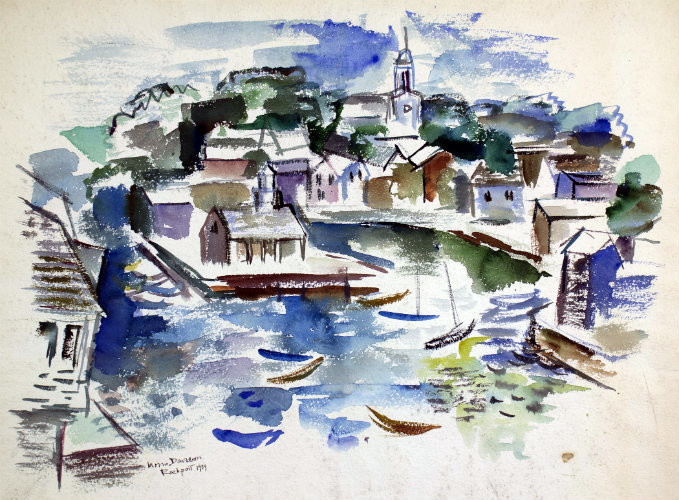 The first comprehensive survey of works by Morris Davidson, a 20th-century artist who was passionate about abstract painting, is on display in the Vanderbilt Fine Arts Gallery through Sept. 17.
"American Modernism at Mid-Century: The Work of Morris Davidson" is free and open to the public. The exhibition was curated by students in a class taught by Kevin D. Murphy, Andrew W. Mellon Professor of the Humanities and chair of the Department of History of Art.
Davidson was an American painter, teacher and writer who lived from 1898 to 1979. He studied art in Baltimore, at the Art Institute of Chicago, with painters in Provincetown, Massachusetts, and eventually in Paris.
"Davidson was devoted to the kind of abstract art that was inspired by the 'School of Paris,' a group of French and émigré artists who worked in Paris during the first half of the 20th century," Murphy said. "His paintings had strong elements of cubism with the superimposition of planes of color and objects abstracted down to their geometric essences."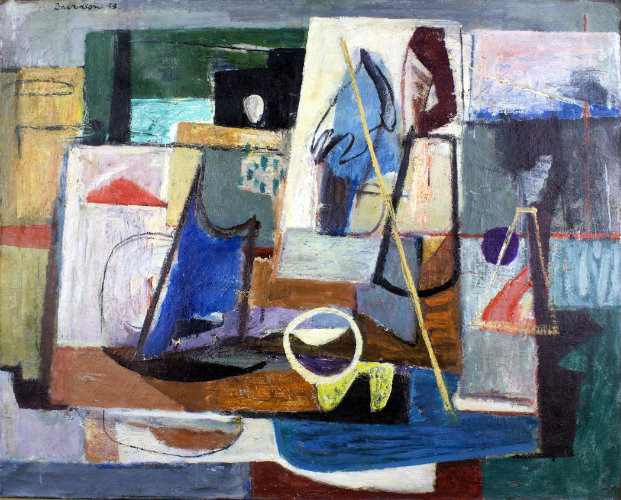 Thanks to a loan of works from the Rosenfeld–Davidson Family Collection, which spans the entirety of Davidson's career, Murphy's students are the first to reconstruct Davidson's development as a painter, with significant influence from some of the foremost artists of his day. "We strove to select a variety of paintings for students to engage with during the course, called Exhibiting Historical Art," Murphy said. "The paintings include still lifes, figure paintings and total abstractions from the latter part of his career."
Murphy noted that in Davidson's later years, he became a strong critic of abstract expressionism, which evolved during the 1940s with a group of artists based in New York. During that time many art critics and aficionados turned their focus from Paris to New York. Davidson, however, stayed with the earlier mode of abstractionism that became popular during the 1920s. "[lquote]That might be one reason Davidson's paintings are not as well-known as those of some of his peers[/lquote]," Murphy said.
Research for this exhibition, along with essays by noted art historians Margaret Laster and Melissa Renn in an accompanying catalogue, bring greater public awareness of Davidson's paintings and his importance as a 20th-century American artist.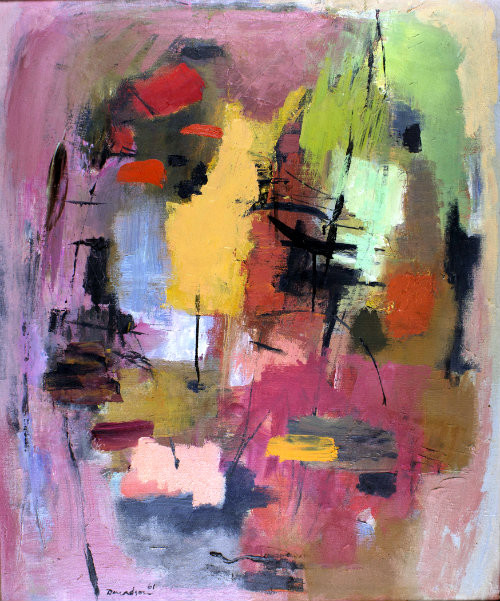 "American Modernism at Mid-Century" is the fourth in a partnership between the Department of History of Art and the Fine Arts Gallery for a student-curated exhibition. The students—Aiden Layer, Nancy Lin, Ryan Logie, Cecilia March, Kittredge Shamamian, Elliot Taillon and Nina Vaswani—worked with Murphy last fall to curate the exhibition, creating the preliminary design and writing the text for the various works. Murphy is grateful for the support of Joseph S. Mella, director of the Vanderbilt Fine Arts Gallery, and Margaret Walker, assistant curator, to bring the exhibition and catalogue to fruition.
The gallery is located in Cohen Memorial Hall, 1220 21st Ave. S. Gallery hours until Aug. 22 are Tuesday through Friday from noon to 4 p.m., Saturdays from 1 to 5 p.m., and closed Sunday and Monday. Gallery hours from Aug. 23 through Sept. 17 are Monday through Friday from 11 a.m. to 4 p.m. and weekends from 1 to 5 p.m.
For more information about the exhibition, email Kevin Murphy.