Media Inquiries
Latest Stories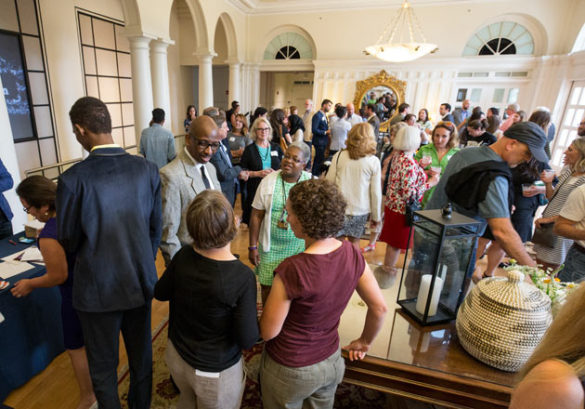 The Office of the Chancellor hosted "Food from Inside the Travel Ban," a fundraiser for TN Justice for Our Neighbors, June 1 at the Wyatt Center Rotunda on the Vanderbilt campus.
More than 150 people attended the event, which featured food inspired by the six countries named in President Donald Trump's executive order temporarily blocking foreign nationals from six Muslim-majority countries—Syria, Libya, Yemen, Sudan, Iran and Somalia—from entering the United States.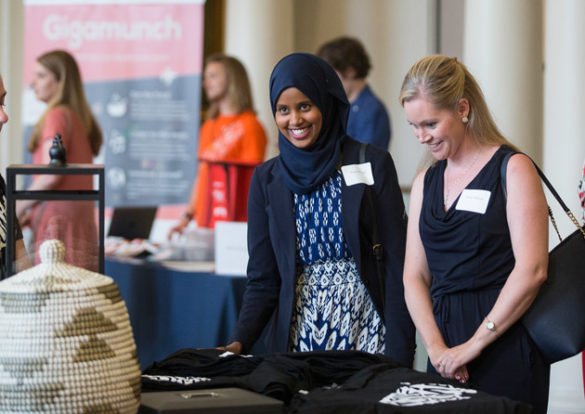 TN Justice for Our Neighbors is a local nonprofit that provides affordable, high-quality legal services to immigrants, educates the public and faith-based communities about issues related to immigration, and advocates for immigrant rights. The organization serves approximately 500 individuals annually and has assisted thousands seeking work authorization, relief from deportation, and comfort. It also trains volunteers, attorneys, law students and communities of faith to help carry out its mission and advocate for the rights of the Tennessee immigrant community.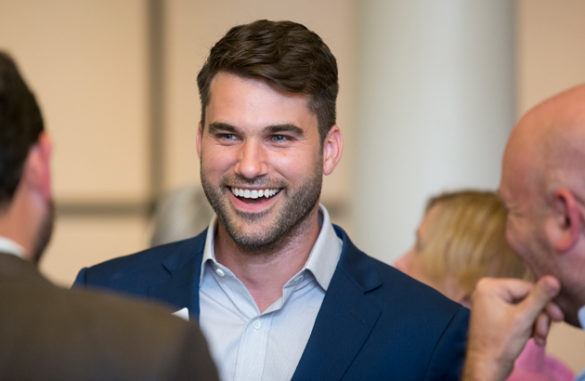 Wade Munday, MDiv'08, serves as executive director of TN Justice for Our Neighbors. Munday also is a member of the Chancellor's 'Dores of Distinction Alumni Advisory Board.
All proceeds from the June 1 event will support TN Justice for Our Neighbors' work to represent asylum-seekers driven from their homes by war and persecution. During the event, the organization also honored the Nashville International Center for Empowerment and Catholic Charities of Tennessee with 2017 Human Rights Awards for their refugee resettlement programs. They are currently the only two resettlement agencies in Middle Tennessee.