Media Inquiries
Latest Stories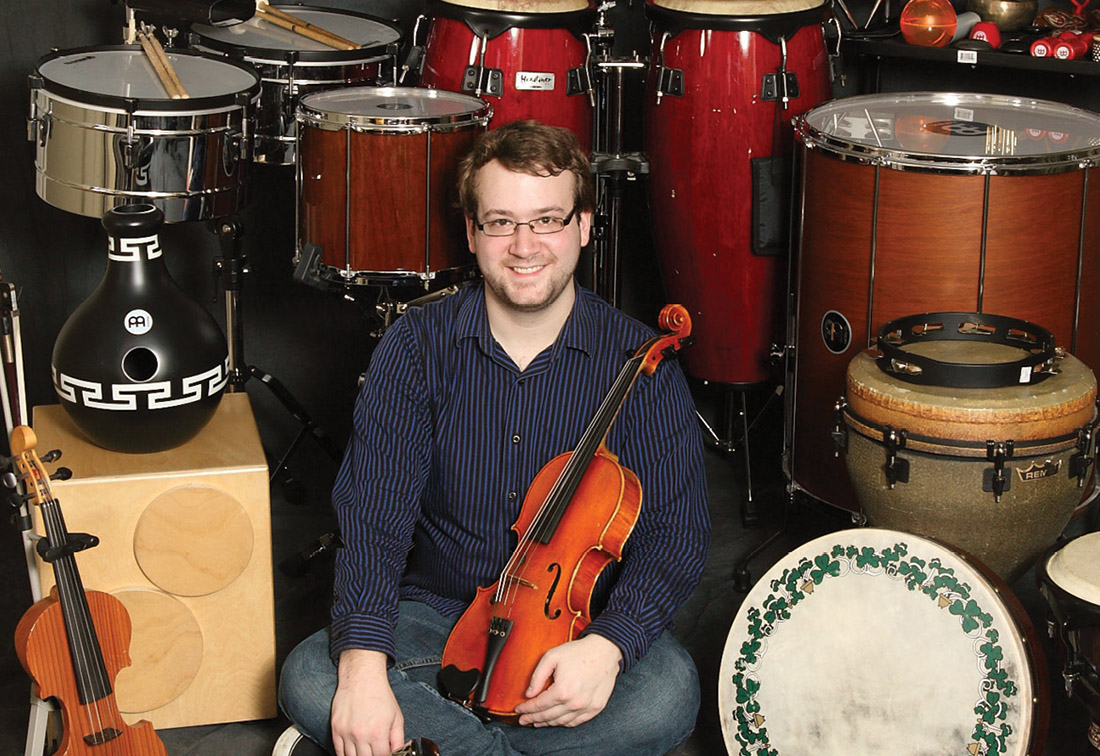 In August 2016 much of southern Louisiana lay underwater, flooded by more than 7.1 trillion gallons of rainfall. It was, meteorologists said, a 1,000-year event.
In hard-hit Baton Rouge, Christopher Lowry, BMus '11, now a viola and music composition doctoral student at Louisiana State University, took pen to paper and let his emotions flow. That his sentiments came in the form of musical notes was nothing new for the Nashville native.
"I'm the kind of person who has a hard time articulating how I'm feeling through words," he says. "By playing music and composing, there's something deeper."
What Lowry came up with was "Calm After—Chorale-Fanfare for Orchestra," a four-minute, single-movement composition that won the 2016 World Projects Composition Competition. The honor means "Calm After" will premiere in June at the Los Angeles International Music Festival.
Lowry says he wrote the piece in hopes of bringing more attention to Louisiana and those who are rebuilding.
"I was not in town at the time and, luckily, my place didn't receive any damage, but it really touched me and I felt moved to write a piece dedicated to the people who were affected," he says. "Unlike a lot of the other music I've been writing lately, which is more upbeat, this is peaceful and tranquil."
The World Projects award isn't Lowry's only taste of distinction. He recently won third prize (classmate Peter Dayton, BMus'12, took second place) in the Orchestral Division of the American Prize, a set of annual nonprofit national competitions in the performing arts.
Lowry took up the violin and piano when he was 4, and the drums at 6. These days he is focused entirely on the viola. A Myra Jackson Blair precollege scholarship student at Vanderbilt's Blair School of Music, he was admitted to the collegiate program after his early positive experiences.
"I didn't feel I could go anywhere else," he says. "Vanderbilt opened my mind and advanced my skill set. I couldn't have gotten the level of training or care anywhere else."
—Andrew Faught