Media Inquiries
Latest Stories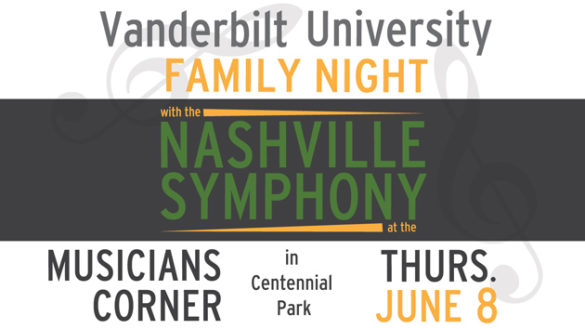 Make plans now to visit the Musicians Corner at Centennial Park on Thursday, June 8, for a free performance by the Nashville Symphony. The event is Employee Appreciation's Vanderbilt Family Night.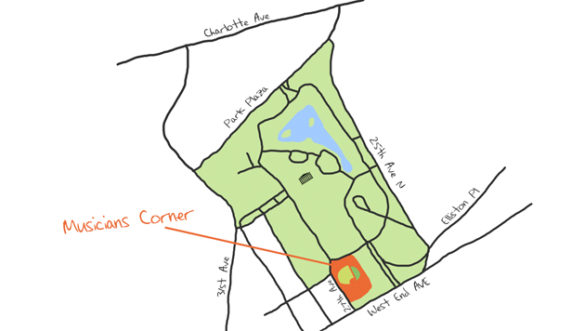 The Musicians Corner is located at the southwest area of Centennial Park. (This year's performance will not be at the band shell.) Activities begin at 5 p.m., including a special performance by Brooke Waggoner. Check out the Musicians Corner webpage for updates on other to-be-announced guests.
The Nashville Symphony performance is slated to begin at 7:30 p.m., so you'll have plenty of time to visit Kidsville and make a stop at the food trucks before it starts. Come early to earn a good spot, and don't forget to bring a blanket or lawn chair.
The Nashville Symphony's June 8 program includes:
Kabalevsky – Colas Breugnon Overture
Beethoven – Finale from Symphony No. 7
Hayman – Servicemen on Parade
Bizet – Farandole from L'arlesienne Suite No. 2
Tchaikovsky – Polonaise from Eugene Onegin
Saint-Saëns – Bacchanale from Samson and Delilah
Dvořák – Slavonic Dance Op. 46, No. 6
Porter – Begin the Beguine (arr. Hermann)
John Williams – Raiders March from Raiders of the Lost Ark
Visit the Employee Appreciation website or email employeeappreciation@vanderbilt.edu for more information.