Sticking in There: Swezey Celebrates 20 Years as Head Lacrosse Coach
May. 29, 2017, 4:00 PM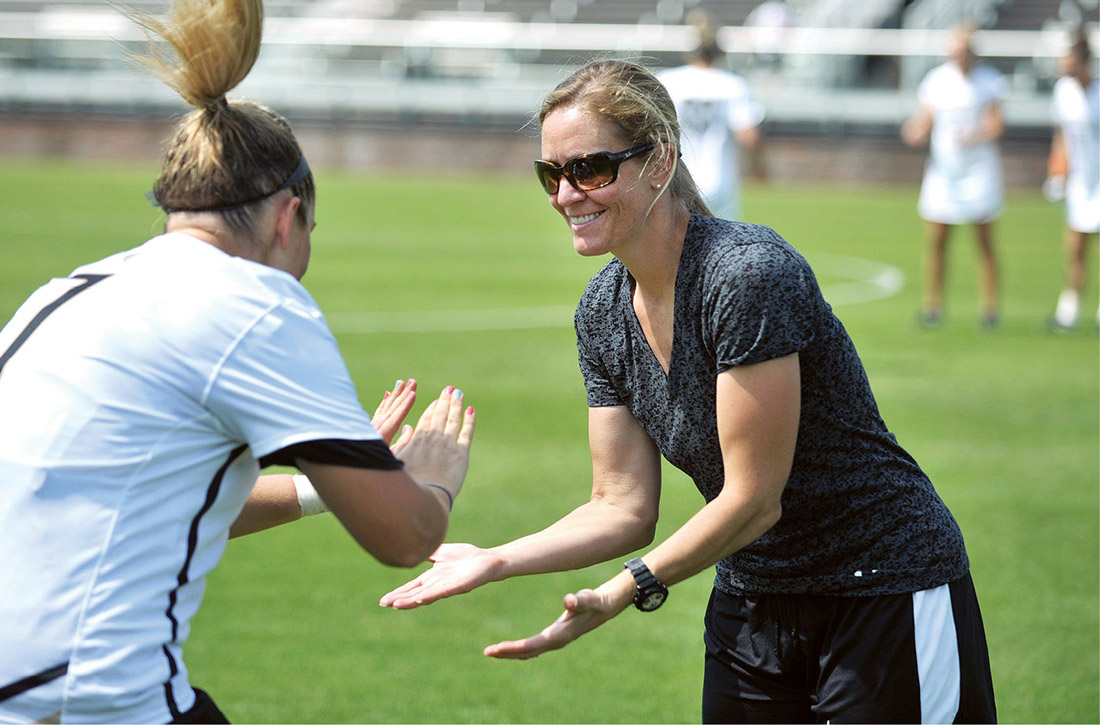 In the fall of 1995, Cathy Swezey turned down a job as assistant lacrosse coach at Vanderbilt.
"I interviewed at both James Madison and Vanderbilt," she recalls. "The program [at Vanderbilt] had been around for only two years. At the time, JMU was a more established program. I felt like that was a better opportunity."
Despite not taking the job, Swezey must have made quite an impression while interviewing in Nashville. When the head coaching position opened up two years later, several of the Vanderbilt players campaigned for the then-25-year-old to get the job.
"Some of the girls went to [Todd Turner, then Vanderbilt's athletic director] and asked him to consider me for the position," Swezey says. "They threw me into the pool, and I was lucky enough to get it."
Two decades—and 150-plus wins—later, she is still head coach of women's lacrosse at Vanderbilt.
"I still have a passion for what I do," says Swezey, a two-time All-American and three-time national champion during her playing days at Division III power Trenton State. "I love being around young people and making a difference in their lives."
Swezey's program flourished in the 2000s—the Commodores reached the Final Four in 2004 and played in four straight NCAA Tournaments from 2007 to 2010—but has struggled in recent seasons. And that doesn't sit well with the New Jersey native.
"We kind of rose to the top quickly after I got here," she says. "I miss those days. I was very prideful about being one of the top programs in the department. Now we are kind of sitting at the bottom, and I'm not happy about it."
Swezey is confident the 2017 season will mark the beginning of a new era for Vanderbilt lacrosse, following a string of injuries and underperformance in recent years.
"I have very high expectations," she says. "We are healthy this year, and I can tell the difference. It's so helpful to have a full roster."
One area that hasn't dipped, according to Swezey, is the program's ability to recruit high-caliber players.
"Vanderbilt has such a great reputation, and so many kids want to come here," she says. "We've had a rough couple of years on the field, but it hasn't hurt our recruiting because so many kids are drawn to Vanderbilt."
---