Media Inquiries
Latest Stories
The Vanderbilt women's tennis team and men's golf team both won the Southeastern Conference tournament championships in their respective sports in April.
For the No. 2 nationally ranked women's tennis team, the win marked its second SEC Championship, capped by a dramatic 4–3 win over No. 1 Florida. It was also the first time in program history that the Commodores won both the SEC regular season and the SEC tournament.
No less thrilling was the Vanderbilt men's golf win at Sea Island, Georgia, a 3–2 victory over Texas A&M that also came down to the wire. The team ended the regular season as the No. 1 team in college golf, as ranked in the Bushnell/Golfweek Coaches Poll. In May the Commodores began NCAA play as the No. 1 seed in their region.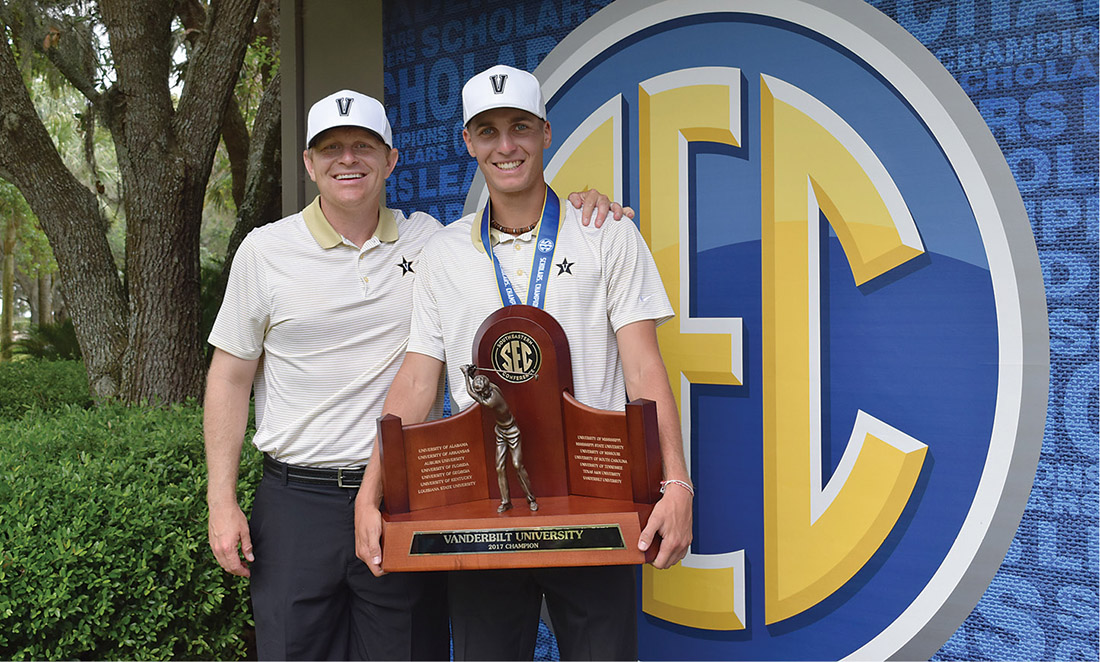 ---