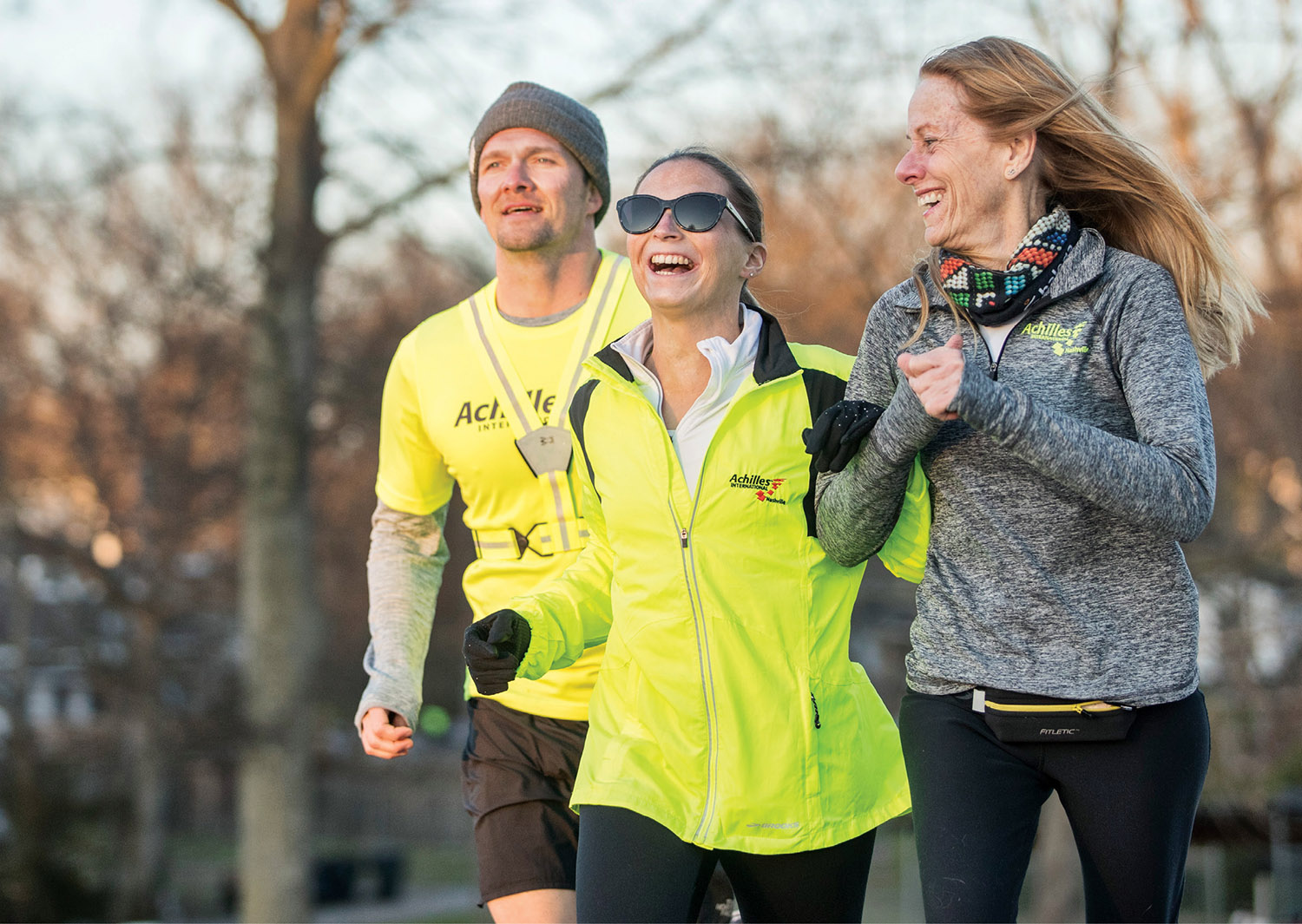 When she was 3 years old, a dose of Children's Motrin triggered a rare life-threatening allergic reaction in Stephanie Zundel called Stevens–Johnson syndrome. It caused her immune system to wage war on her skin and mucous membranes, leaving her covered in blisters and burns. Her tear ducts were destroyed and her corneas scarred, resulting in blindness.
But this medical crisis was no match for Zundel's competitive spirit. Just before graduating from Vanderbilt in May as a child studies major, she completed the Boston Marathon.
"My time was slower than I wanted, but it was extremely hot. I was just so happy to cross the finish line," Zundel says. "The Boston Marathon, no matter what my time was, is an accomplishment enough in my eyes."
The daughter of a police officer from Edison Township, New Jersey, Zundel has always been tough. In third grade she began karate lessons, going on to earn junior and senior black belts. At 10 she took up boxing, and she trained with the track team in high school. "I'm a very motivated person," Zundel says. "I expect a lot of myself, and I work really hard."
That sense of determination has carried over to her time at Vanderbilt. During the past four years, she has put in many hours tutoring young people with disabilities as well as working with preschoolers of all abilities at the Susan Gray School—all with her beloved service animal, a black lab named Marley, by her side.
Zundel became interested in distance running during her sophomore year after friends started talking about signing up for a half-marathon. "It was crazy, because at the time I could barely run a mile," she says. "But I knew I'd be mad at myself if I didn't take on this challenge."
She joined the Nashville chapter of Achilles International, where she was matched with a running guide and training partner. She has since run several half-marathons, and in addition to running Boston in April, she competed in the New York City Marathon last fall.
Zundel's next challenge will be completing a graduate school program at Peabody College in school counseling, which she hopes to use to help other young people overcome obstacles in their lives.
"I wouldn't be the person I am today without the people who have been there for me throughout my life," she says. "I want to be there for children, especially those with disabilities, who have a special place in my heart. I want to teach children of all abilities how to advocate for themselves, fight their battles and never give up, no matter what mountains stand in their way."
—JOAN BRASHER
---
Read other inspirational stories about this year's Vanderbilt graduates.
---