By Elizabeth Cook Jenkins, BS'99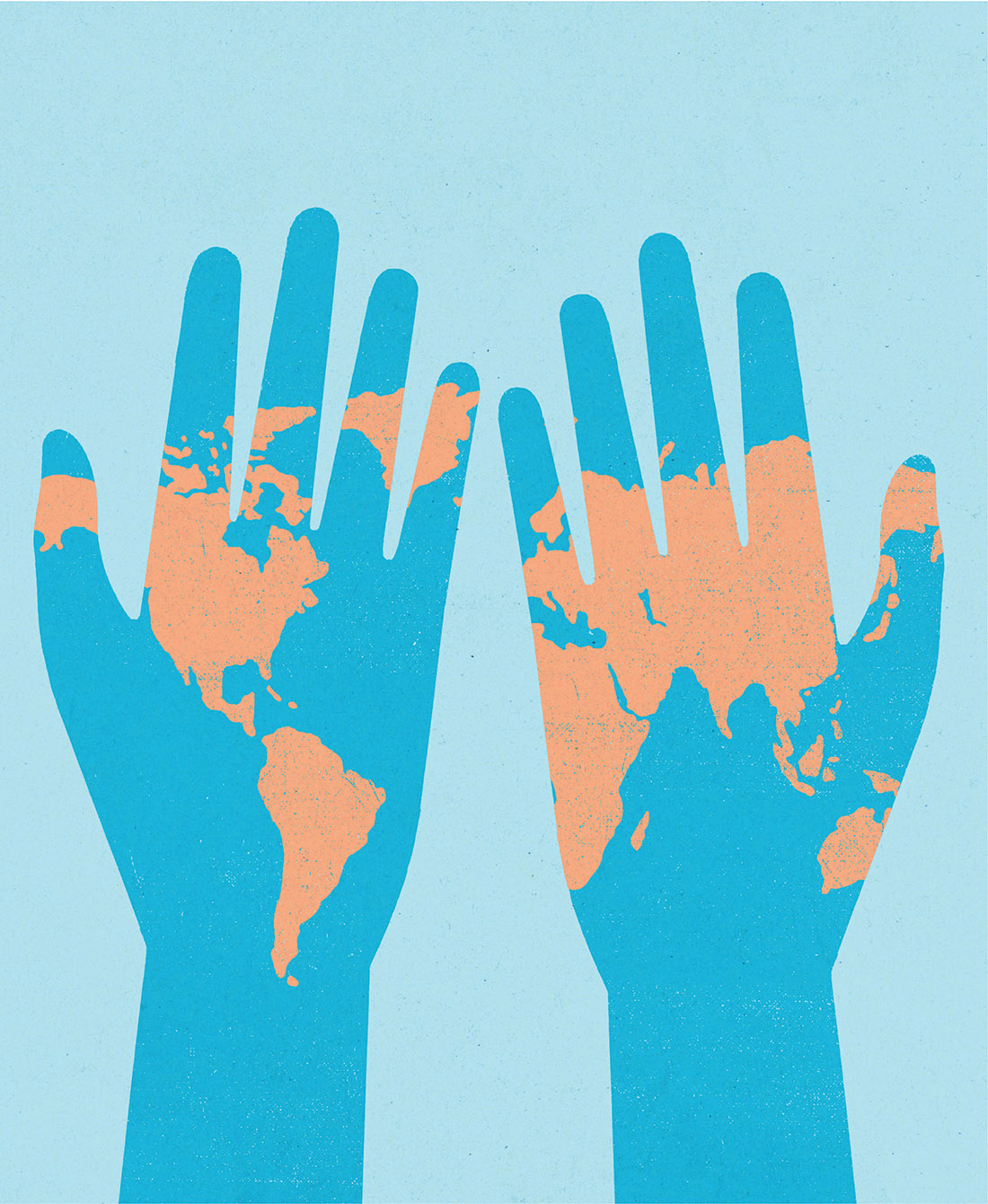 As a first-year Vanderbilt student who was raised in Nigeria but later moved with his family to Kentucky, John Gaventa, BA'71, vividly recalls the horror of Rev. Martin Luther King Jr.'s 1968 assassination.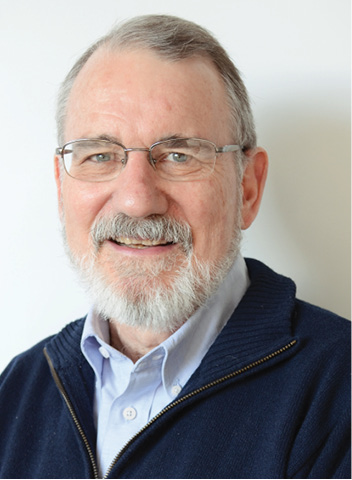 "That was a huge awakening for me in terms of social justice," says Gaventa, a former MacArthur Foundation fellow and former chair of the international relief organization Oxfam (Great Britain). "Having been raised in Nigeria, I had never been directly exposed to racism in America."
Through the campus ministry, led by University Chaplain Rev. Beverly A. Asbury, Gaventa joined students from Vanderbilt and Fisk universities in protesting King's death, ultimately channeling that outrage into a variety of community advocacy and student government roles during his undergraduate years.
A generation later Peachy Myers, BA'00, spent spring break of her freshman year volunteering at the Chicago Youth Centers' Lower North Center, near the Cabrini–Green Homes. The 70-acre public housing project had become synonymous with poverty, gangs, gun violence, drug abuse and deplorable living conditions. Just two months before Myers and her Alternative Spring Break team arrived in Chicago, a 9-year-old known as "Girl X" was found in a stairwell, having been raped, tortured and left for dead.
"That first trip changed everything for me," says Myers, who is now director of community engagement for Foundation Communities in Austin, Texas, a local nonprofit committed to providing people from all walks of life with a place to call home. "For the folks who lived in Cabrini–Green, their daily lives were shaped by poverty and violence, inequality and race issues. We became very aware of our own privilege the moment we stepped into their community."
Profound college experiences like these have changed the direction of student lives and careers for at least a century or more. But at Vanderbilt, which includes in its mission "service to the community and society at large," numerous graduates have dedicated their life's work to helping improve conditions around the world.
"I do think Vanderbilt had some of the first examples of what has become this big movement," says Gaventa, a Rhodes scholar whose involvement with the Vanderbilt Student Health Coalition in the 1970s led to his Ph.D. thesis, Power and Powerlessness: Quiescence and Rebellion in an Appalachian Valley, a seminal text for students of power and politics. A pioneering figure for his work in leading social change, Gaventa currently serves as director of research for the Institute of Development Studies at the University of Sussex (England), one of the world's leading research centers on issues of poverty, inequality and sustainability.
Today at Vanderbilt, the Office of Active Citizenship and Service oversees nearly 80 student organizations, including the largest student-run community service organization, Alternative Spring Break. ASB originated in 1986 when classics professor Susan Ford Wiltshire challenged her Omicron Delta Kappa honor society students to organize a weeklong service project during their spring break. A handful of students accepted. The next year, the first full-scale ASB trip took place, with 75 students volunteering in four locations.
Michael Magevney, BA'91, MBA'98, and Laura Mann, BA'91, JD'97, MDiv'98, took part in ASB, later married and founded Break Away, a national nonprofit organization that trains high school and college students to develop alternative spring break programs at their own schools. Today, Break Away is active on more than 200 campuses with more than 500 nonprofit partners. Meanwhile, Vanderbilt's ASB program is still going strong. In 2016 nearly 500 students participated at 42 sites.
Many alumni who took part in ASB also credit those experiences with having shaped their future careers. Stacy Tolos Kane, BS'06, MPP'07, an Ingram Scholar, spent two of her spring breaks working on aid projects, one with Metro TeenAIDS in Washington, D.C., and another with Habitat for Humanity. After successfully lobbying for Vanderbilt to offer a course in corporate social responsibility, she wrote a student column for Vanderbilt Magazine in 2005, stating, "I want society to pay more attention to [youth], and I intend to spend my life reforming the systems that will increase their opportunities and improve their lives."
Since then Kane has lived up to her declaration. After graduating a semester early, Kane earned a master's degree in public policy and education policy at Vanderbilt and then jumped into law school at Emory University. Afterward, she was granted a Presidential Management Fellowship at the U.S. Department of Homeland Security, where she focused on human trafficking for two years. She worked at the Consumer Financial Protection Bureau for two more before becoming deputy director of the White House Presidential Innovation Fellows program. Then she was bitten by the education bug.
"I have always known that education was where I was going to put the most emphasis," says Kane, who co-founded the Washington Leadership Academy in January 2014. WLA is a public charter high school in Washington, D.C., that welcomed its first class of freshmen last fall. "There are a large number of high schools where students get zero percent proficiency on the state exam," she says. "We need to do much better."
For Kane, doing better means teaching computer skills and technology all four years, as well as setting up every junior with an internship. "We still teach a lot of that core knowledge that colleges require, but we want to connect content to the real world," Kane says. "For English, the students read Plato's Apology, but they also read parts of Sheryl Sandberg's Lean In and do a study on the Black Lives Matter movement."
Like Kane, Myers has pursued a similar course, traversing community service and Washington policy circles. As an Ingram Scholar, Myers returned to Chicago during the summers of 1997 and '98 to help create a youth leadership program for 11- to 13-year-old residents of Cabrini–Green. In the introduction to her sociology honors thesis, which focused on service learning, Myers wrote, "If there was one lesson I learned in my four years at Vanderbilt University, it was that my head works much better when my heart and hands are engaged."
After graduation Myers moved to Boston to help two colleges institutionalize service learning through AmeriCorps. She then served as a case manager for homeless individuals in San Francisco's Tenderloin district. In the spring of 2007, while in graduate school at the University of Texas, she says, "I took a long break to join Barack Obama's unlikely campaign for president, back when nobody knew him. That was my biggest leap of faith," says Myers, who later became White House liaison to the Corporation for National and Community Service.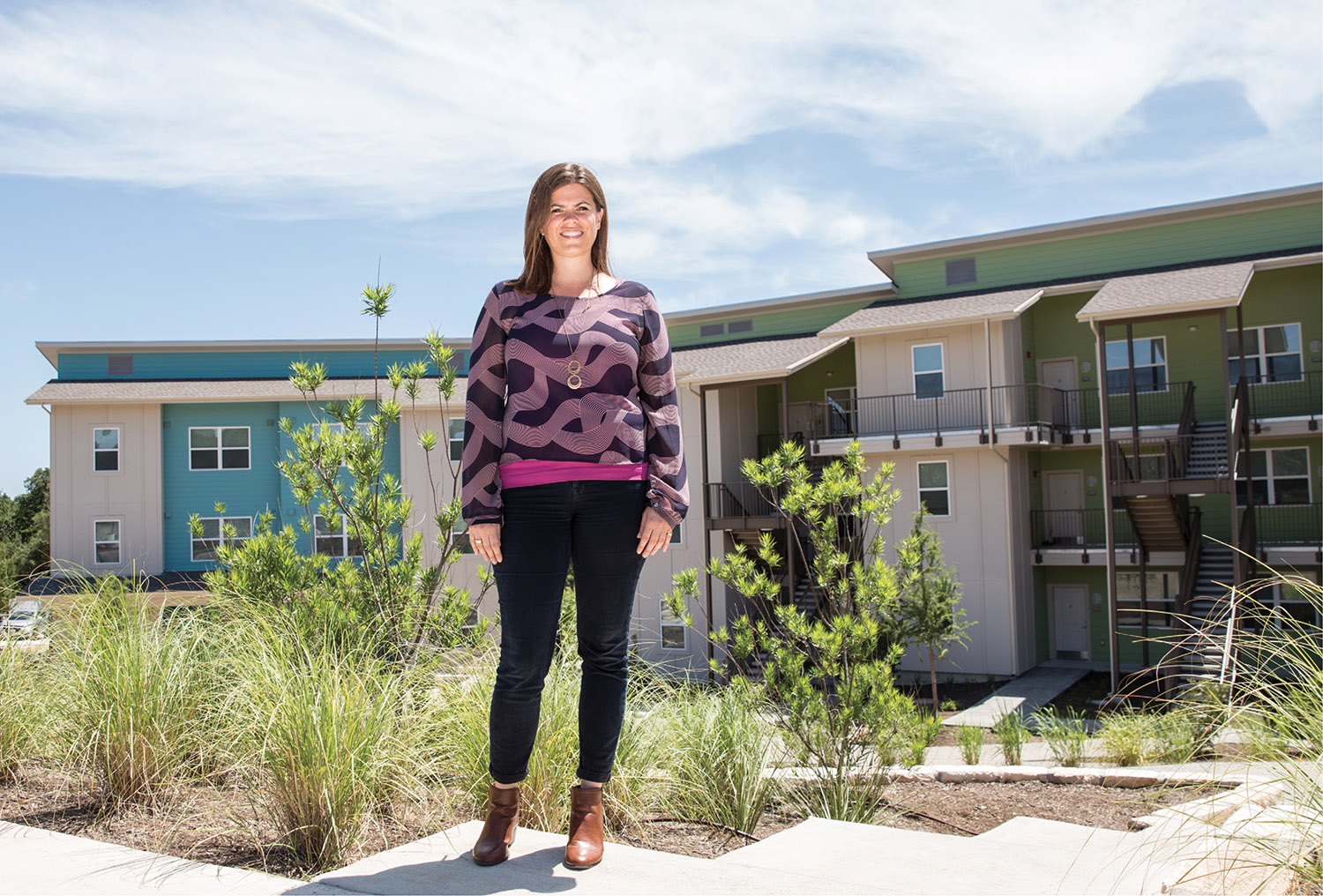 'THINKING INTERNATIONALLY'
Other Vanderbilt graduates have sought service opportunities further afield. In 2010, after volunteering at an orphanage in Kigali, the capital of Rwanda, Elizabeth Dearborn Hughes, BS'06, and her husband, Dave Hughes, founded the Akilah Institute for Women, which is dedicated to educating young women in the war-torn region.
During her student days Hughes was among the first members of the Vanderbilt chapter of STAND (Students Taking Action Now: Darfur). "I helped organize fundraising on campus and brought Sudanese refugees to speak with students," says Hughes. "Working with STAND made me realize that I wanted to make a career focused on Africa and activism. I had never heard of Rwanda and was stunned that something like [the Rwanda genocide] could happen," she says. "I wanted to understand what could be done to prevent future atrocities around the world."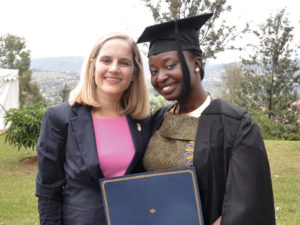 As a senior, Hughes met Anthère Nzabatsinda, a Rwandan associate professor of French at Vanderbilt. "I told him about my passion for Rwanda, and he started teaching me [the country's official language] Kinyarwanda," she recalls. Three days after graduating magna cum laude, Hughes made the 30-hour journey to Rwanda, having no idea what she would do when she got there. "I knew that in order to really understand the country and its challenges, I needed to spend significant time there to learn the language and culture."
Having graduated more than 225 women—with skills in areas like information technology, business management and hospitality—Hughes set a goal to open seven more Akilah Institute campuses by 2031. "It is proven that investing in young women is one of the wisest economic decisions a country can make," she says.
In 2015, Hughes also became CEO of MindSky, a talent marketplace for East Africa that streamlines the job-search process and provides personalized career coaching to users. The Hugheses have two little girls and a baby boy on the way, and split their time between Rwanda and Hong Kong. "I'm very passionate about showing other young women that balancing motherhood and entrepreneurship is entirely possible."
Crossing paths with Hughes in East Africa, Michael MacHarg, BA'96, has been globetrotting for 21 years in a variety of community service roles. He is now senior director of social ventures for Mercy Corps, a nonprofit that connects people in 40 countries to resources they need to live better lives in the face of poverty, malnutrition and natural disasters. "I have neither partner, progeny, pets, nor property, so nothing anchors me in one place right now," MacHarg says. Last year he made 120 stops in 60 cities and 17 countries.
Before joining Mercy Corps, MacHarg co-founded Simpa Energy in 2009 and spent four years in Bangalore, India, overseeing implementation of solar home systems through a pay-as-you-go pricing program. "One-third of the world's non-electrified population is in India," MacHarg explains. He also worked previously for OneWorld Health, the first nonprofit pharmaceutical company.
It was in 2008, while earning his MBA from Duke University's Fuqua School of Business, that he met Hughes in East Africa. And like her, MacHarg's interest in international development stemmed from his Vanderbilt experiences. As one of six members of the inaugural class of Ingram Scholars, a service trip to Haiti caused him to rethink his future plans.
"That shifted the path in my life," MacHarg says. "I was a premed major at the time, but really started thinking internationally after that summer."
Lauren Moon, program coordinator for Vanderbilt's Office of Active Citizenship and Service, says when students participate in a service learning program, it offers them skills that are useful in any career track, whether or not community service remains a part of it.
"It also helps them understand themselves and their place in the world differently," Moon says. "Our students are never going to solve a problem for good, but having had these experiences, they are able to reconcile how to engage around an issue and how to make change."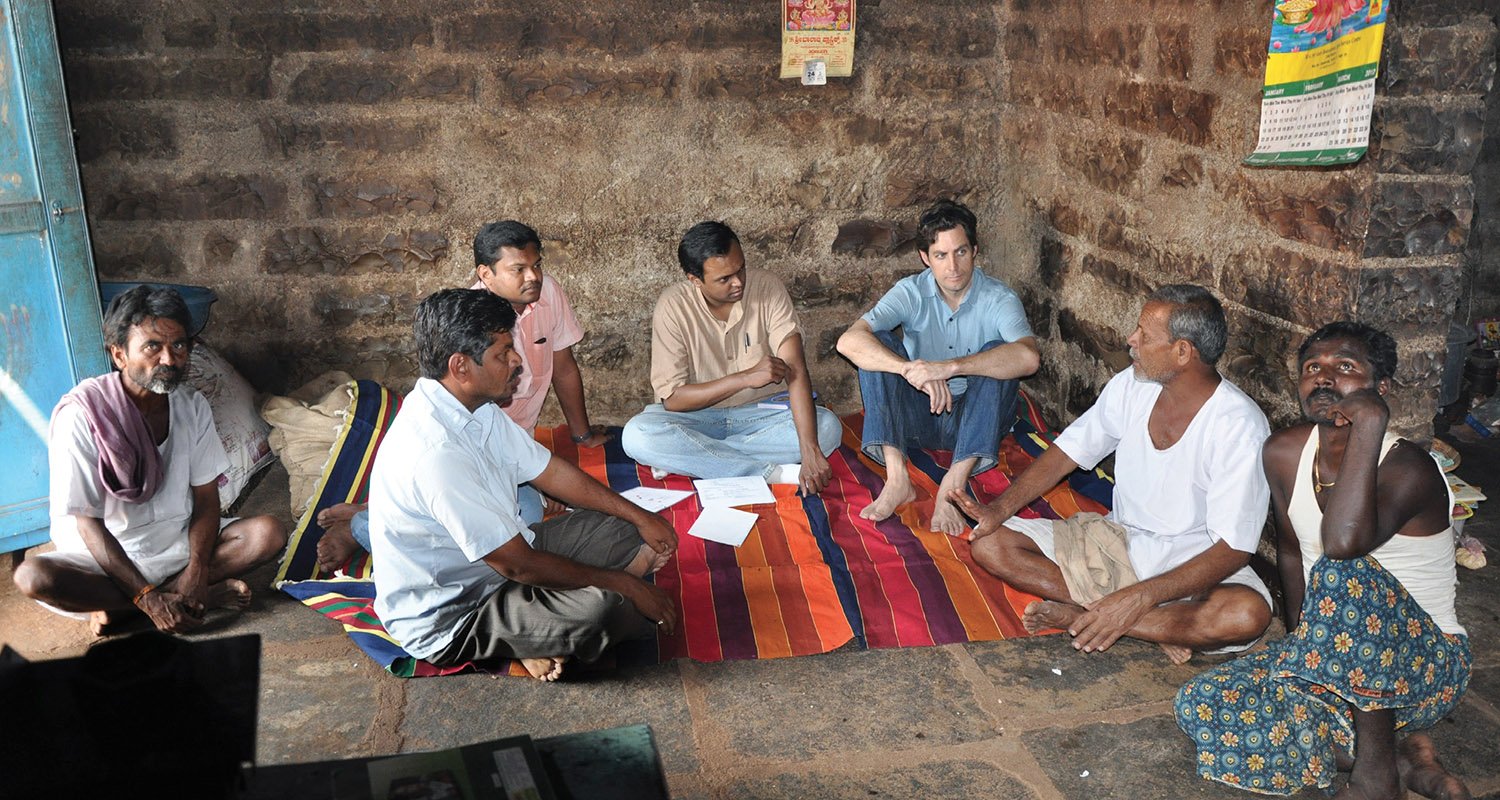 ---
How a Group of Vanderbilt Hippies Helped Shape Rural Health Care
In 1968, with college campuses roiled in protests over everything from the Vietnam War to the treatment of migrant workers on grape farms, Vanderbilt Medical School Dean Dr. John Chapman seemed worried about radicals infiltrating his program. He took action by sending one particular agitator—medical student Bill Dow, BA'67, MD'71—to a meeting in New York, convened by the Josiah Macy Jr. Foundation, seeking ways to channel this youth-fueled upsurge into more productive directions.
"For a payoff of … twenty or thirty thousand charitable dollars to keep us off the streets, we would let the foundation 'keep us out of trouble'," Dow wrote in his memoir, What I Stand On: Practical Advice and Cantankerous Musings from a Pioneering Organic Farmer (2015, Organic Leaf Press), a title drawn from a Wendell Berry poem. "I didn't mind being bribed. So, before I left New York, I had hatched up an idea. We would use the money to find out about health conditions in rural areas—in my case, rural Tennessee."
With (unofficial) support from Vanderbilt physician Dr. Amos Christie and Meharry Medical College's Dr. Leslie Falk, Dow launched the Student Health Coalition, which lasted in its original form from 1969 until about 1976, though various projects ran until the mid-1980s. Vanderbilt students representing every school within the university spent their summers fanned out across rural sections of East and West Tennessee hosting community health fairs, offering preventative screenings, and assisting local populations in establishing their own health clinics.
Despite its relatively brief existence, the Student Health Coalition served as a catalyst for several community organizations that still operate today. It also helped launch the careers of people like Bill Corr, JD'73, deputy secretary of the U.S. Department of Health and Human Services under President Obama, and John Gaventa, BA'71, a Rhodes scholar and MacArthur fellow who has worked extensively in citizen-led activism around the world.
Fast-forward more than two decades later to Vanderbilt's 2012 Reunion. At a gathering of former residents of Landon House, Vanderbilt's first co-ed dorm—which debuted in 1970 and has since been demolished—talk turned to the Student Health Coalition. Former members realized they were getting older and talked about a nascent project to preserve some of the memories of that time.
"We thought we'd make a movie," says Margaret Ecker, BA'70, a former Student Health Coalition member who went on to a nursing career as a result of her student experiences. Several weeks later, Ecker and classmate Lark Hayes, BA'71, set out to interview Dow on his North Carolina farm about the history of the coalition. But 10 days after that meeting, Dow died unexpectedly.
That wrenching experience convinced Ecker and others to start an archive project focused on the Student Health Coalition. In the years since then, the group has partnered with the Southern Historical Collection at the University of North Carolina at Chapel Hill and Vanderbilt's Eskind Biomedical Library to assemble as much archival information as possible from those involved with the coalition.
The ever-expanding group maintains a regular email newsletter and has collected numerous photographs, video interviews and original documents related to the Student Health Coalition. Former coalition members even gathered in Nashville in May to swap stories and search for ways to build the archive.
"Any number of institutions, both in East Tennessee and West Tennessee, probably would not have begun at the time they did had it not been for Student Health Coalition activity," says Irwin Venick, JD'75, a Nashville lawyer who was an active member of the coalition and later helped form the Tennessee Primary Care Association, for which he continues to serve as general counsel.
Venick and Ecker both see the archive project as a way to crystalize the Student Health Coalition's legacy. But in many ways, the organization may have had the largest impact on Vanderbilt itself.
"Today at Vanderbilt, service work not only is encouraged, but in some ways it's required. The kind of thing the Student Health Coalition did became institutionalized," says Charles Scott, distinguished professor of philosophy, emeritus, in a video interview conducted for the archive project.
"It's almost as though the movement won and the institution was no longer the enemy."
—RYAN UNDERWOOD, BA'96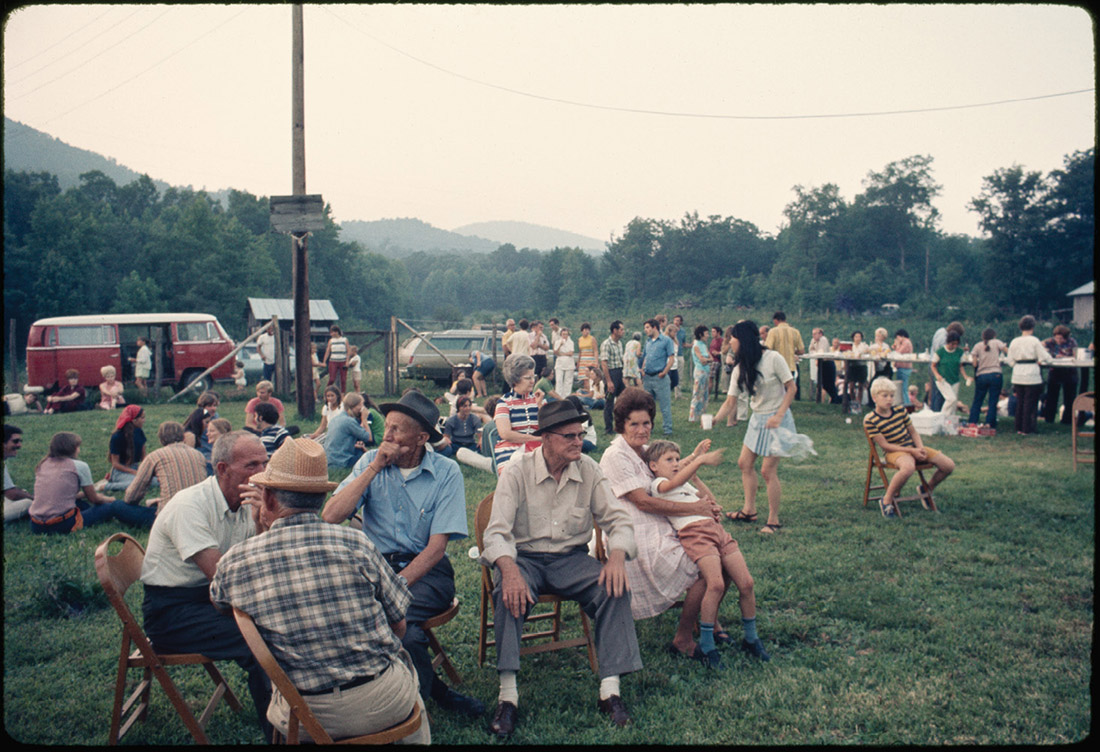 ---